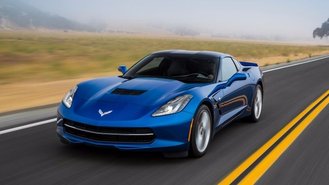 The 2016 Chevy Corvette has become a favorite among enthusiasts looking for a car with striking looks with performance to match. However, deals have been few and far between since the car's launch back in 2013.
It's a different story this month, however, with a new loyalty bonus to reward current owners. So what does the deal involve? Is it any good? And what are the options for non-Corvette owners?
Here's what you need to know.
Deal details
Starting May 3, GM is offering a Corvette Loyalty Program good for $2,000 toward the purchase or lease of a new 2016 Corvette. According to the official bulletin, standard and Z51 versions are eligible for the promotion. The range-topping Corvette Z06 is not.
The rules state that to be eligible, shoppers must currently own or lease any Corvette. The program does not require vehicle trade-in, and can be transferred to individuals living in the same household.
Interestingly, the offer can be combined with the GM Supplier Discount that forms the basis for the automaker's college, military and educator discounts. The program offers participants a hassle-free buying experience with invoice pricing plus a modest program fee.
This month's loyalty bonus is set to expire May 31.
Savings for everyone else
If you don't own a Corvette, don't worry— there's another tool at your disposal, though it's only for a limited time. Through May 16, GM is offering a $1,000 "conquest" bonus on most new models including the Corvette.
To be eligible, you'll need to currently own or lease any 1999 or newer non-GM car or truck. Shoppers should be aware that a number of other Chevy performance models are also eligible for this promotion.
For example, the redesigned 2016 Camaro as well as the 2016 SS also benefit from the offer. However, with the deal set to expire well before Memorial Day, there isn't much time left.