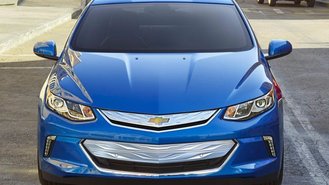 The new Chevy Volt has enamored green car enthusiasts with the prospect of cruising 53 miles on electric power with 420 miles of gas-extended driving. But a late roll-out outside of regions like California has forced many shoppers to wait until next year. However, GM order guides reveal that the 2017 Volt will get subtle but important updates that may make it a smarter choice. So what's in store? Is it worth waiting for? And where are the deals? Here's what you need to know.
Wider reach, same price
With the 2017 Volt, improvements will come not just to the car itself but with its availability to shoppers. That's because GM opted to introduce the redesigned car as a limited-production 2016 model in a handful of states like California first. That's set to change with a national roll-out in Spring 2016.
As for pricing, the latest order guide shows GM has opted to make a modest $100 price increase over the 2016 model. This is being split between a $50 higher base price, and a $50 hike in destination charge to match what the automaker is already charging on other passenger cars.
As a result, the 2017 Volt LT will start at $34,095 with destination. The top-spec Premier model will go for $38,445. Both prices are before applicable Federal and state incentives.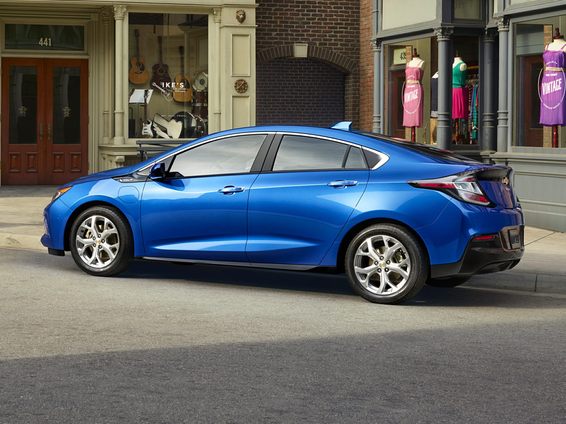 Next-level emissions
Green car shoppers looking to make an impact may appreciate the fact that the 2017 Volt will conform to Federal Tier 3 emissions rules. The updated standard is part of a wider effort by the government taking effect in 2017 to improve public health through a combination of stricter tailpipe emissions and reduced sulfur content in gasoline.
Incremental tweaks
In terms of equipment, the most notable change is the addition of adaptive cruise control to the roster of advanced safety features. The option will be available on the Premier model at a cost of $1,195, or $2,185 when you factor that it will need to be added with blind spot warning, rear cross-traffic alert, forward collision warning, lane-keeping, low-speed automatic braking and intelligent high beams. Shoppers will also get a new exterior color called Citron Green Metallic, essentially a metallic pale green apple.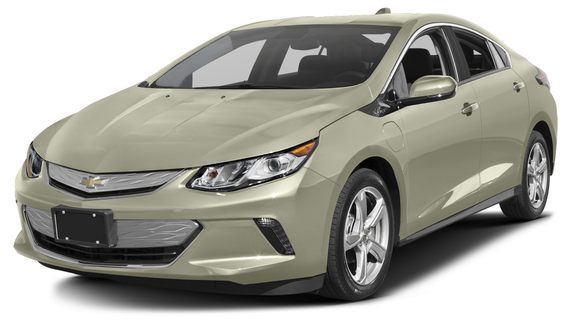 Is it worth waiting for?
If you value the latest tech, the 2017 model may be worth waiting for. If you like the Volt but are intrigued by the idea of driving a car that complies with the stricter emissions rules, it will almost certainly be worth checking out.
Another potential benefit to waiting could be the possibility of seeing better prices once supplies ramp up at dealers due to more competition. However, this will depend on how much excitement GM is able to generate and if they can time the car's arrival right.
If you live in California, it may also be worth considering that the DMV has completely run out of single-occupant HOV lane stickers as of December 18. With no ETA on when more will arrive, this puts one of the car's best selling points up in the air. If having the HOV sticker was your primary reason to buy, it may be worth waiting.
Where are the deals?
If you're looking for a deal on the outgoing 2015 Volt, you may be out of luck. Supplies are all but gone and there seems to be little incentive to pick one over a 2016.
For example, the 2015 model can be leased in California and Oregon from $202 for 39 months with $2,500 due at signing. Or, you could lease the 2016 at $299 for 39 months with $500 at signing. Factoring payment and amount due, that's $266 vs. $312 when we consider effective lease costs (a difference of $46). Sound straightforward? Not so fast.
GM's annual mileage limit on the 2015 model is 10,000 miles, but 15,000 miles on the 2016. Based on an overage rate of $0.25/mile, that's $1,250 for anyone hitting 15,000 miles. Spread across the lease, that's an extra $32 per month. As a result, the 2015 model has a mere $14 price advantage per month over the 2016 model. Not so impressive.
Shoppers looking to purchase can currently benefit from a generous $1,000 cash back offer in select states on the 2016 model. There's also a $500 bonus for those currently leasing a competitor. If you're looking to buy and live in one of the few regions where the 2016 Volt is offered, this is certainly worth a look.
See this month's best green car deals>>
Our take
The Volt promises to offer a cleaner-running alternative to a much wider range of drivers when the 2017 model goes on sale. However, shoppers in the market to buy in the near-term may want to consider the benefits and drawbacks given their unique situation.
Editor's Note 12/30: An earlier version of this article stated that the 2017 Volt would receive no price increase based on the official order guide. However, a revision by GM has raised effective pricing by $100. The text has been updated accordingly.
Learn more about the 2016 Chevy Volt>>
For an easy way to find the best deals, visit the CarsDirect Deals Page for the latest deal-related news and analyses. Browse expert buying advice updated monthly on nearly 300 models for insider insights you'll only find at CarsDirect. Be sure to sign up for email alerts to have the latest deals delivered straight to your inbox.
Offers listed here are based on a resident in Southern California and may be subject to change. Most lease offers are for well-qualified buyers based on available credit and exclude tax, license, title, registration, document fees and insurance. Not all buyers may qualify. Please check with your CarsDirect Trusted Dealer to confirm details and eligibility.