The 2017 Chrysler Pacifica has begun arriving at dealers in April. The brand's first all-new model since its rebirth as Fiat Chrysler, the new minivan aims to achieve a new level of competitiveness within the minivan segment. Although stock is only just starting to build, shoppers already have some modest cashback, finance and lease deals to choose from. Here's what you need to know.
Deal overview
Starting April 5, Chrysler is offering $500 factory cash on all versions of the Pacifica. There's also a $500 bonus from Chrysler Capital, but you'll need to finance at standard rates to take both offers. Altogether, this equates to $1,000 in available savings.
Finance offers are arguably the best bet right now. APR rates start at 0% for 36 months for well-qualified buyers, plus a $500 finance bonus. Longer terms start at 0.9%/48 months and 1.9%/60 months. There's even extended financing available at 3.9%/72 months.
Eligible shoppers can also get a $1,000 bonus for being a current FCA owner or for currently leasing a competitor. This means cash customers have as much as $2,000 in available offers this month, and finance shoppers have up to $1,500 plus 0% APR.
Leases currently start at $269 for 36 months with $2,999 due at signing (10,000 miles/year) for the Pacifica LX. The mid-level Touring starts at $319 with the same due at signing, while the Limited tops out at $459 with $3,499 at signing. All Pacifica leases factor a $1,500 lease discount.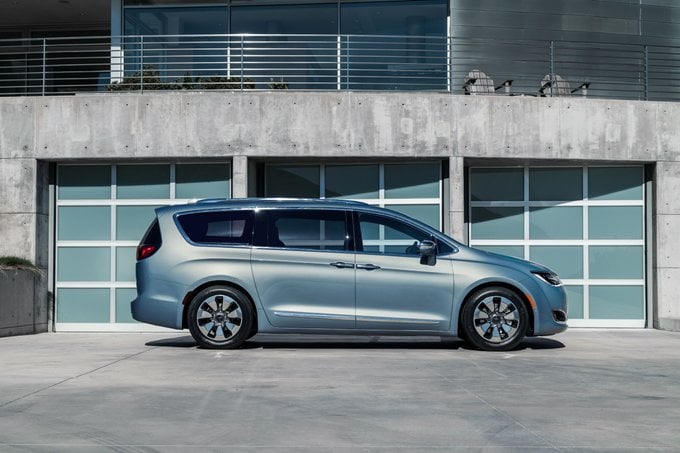 Are the deals any good?
This month's cashback offers on the Pacifica are about what we expect at the outset. For some perspective, Fiat Chrysler is offering up to $3,500 in offers on the outgoing Town & Country.
The lease on the 2017 Pacifica LX isn't bad, but it's considerably more expensive than current competitors. Its effective monthly cost of $352 is quite a bit higher than a 2016 Honda Odyssey LX ($328) or 2016 Toyota Sienna L ($335).
Will offers improve significantly in the near term? We suspect not, at least until dealer inventory ramps up over the next several months. That being said, shoppers have a nice range of offers from which to choose if they want to be first on their block to drive one home.
Learn more about the new Chrysler Pacifica>>
For an easy way to find the best deals, visit the CarsDirect Deals Page for the latest deal-related news and analyses. Browse expert buying advice updated monthly on nearly 300 models for insider insights you'll only find at CarsDirect. Be sure to sign up for email alerts to have the latest deals delivered straight to your inbox.
Offers listed here are based on a resident in Southern California and may be subject to change. Most lease offers are for well-qualified buyers based on available credit and exclude tax, license, title, registration, document fees and insurance. Not all buyers may qualify. Please check with your CarsDirect Trusted Dealer to confirm details and eligibility.