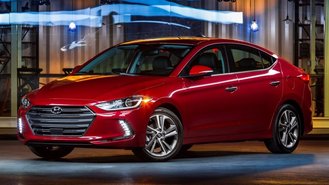 The redesigned 2017 Hyundai Elantra is set to make a splash when it goes on sale this month. An all-new design and slew of available technology may make you think you're riding in a mini Sonata. Fortunately, official pricing obtained by CarsDirect indicates that the car will maintain its strong value proposition with a new starting price $100 less than the 2016 model. So what will prices look like? How will the car stack up versus competitors? And where are the deals? Here's what you need to know.
New car, new price
Official order guides reveal the 2017 Hyundai Elantra SE equipped with 6-speed manual will start at $17,985 including destination. Opting for the 6-speed automatic adds $1,000 for an MSRP of $18,985. Compared to the outgoing 2016 model, this equates to a $100 price cut (Full Preview).
The Limited will start at $23,185 and have the latest safety features available. The Ultimate Package adds automatic emergency braking with pedestrian detection, smart cruise and lane keeping for an additional charge. However, since it requires the available Tech Package, it ends up adding $4,400 to the price. As a result, it will be entirely possible to see top-spec cars from $27,585.
Pricing for the upcoming Eco variant featuring a new 1.4-liter turbocharged four-cylinder engine has yet to be revealed. Hyundai says it expects the Eco to net an overall EPA rating of 35 mpg paired to a 7-speed dual clutch transmission. The car is expected to go on sale later this spring.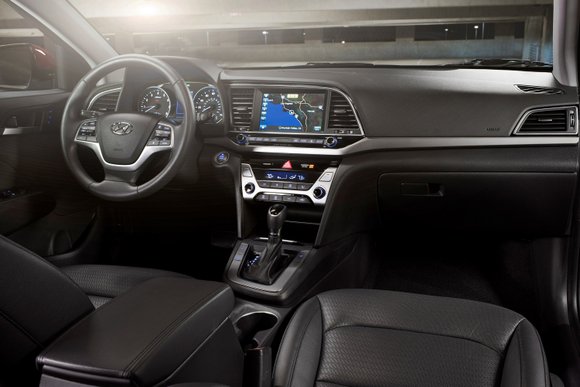 Price comparisons
Let's look at some comparisons of starting prices using automatic and CVT models since those will appeal to most shoppers. Next to a 2016 Civic 2.0 LX ($20,275), the Elantra will command a respectable $1,290 price advantage.
Interestingly, a 2016 Toyota Corolla L ($18,665) will slot $320 lower than the Hyundai. The redesigned 2016 Chevrolet Cruze is also worth comparing since it will soon be available. At $19,995, it will slot $1,010 above the Elantra.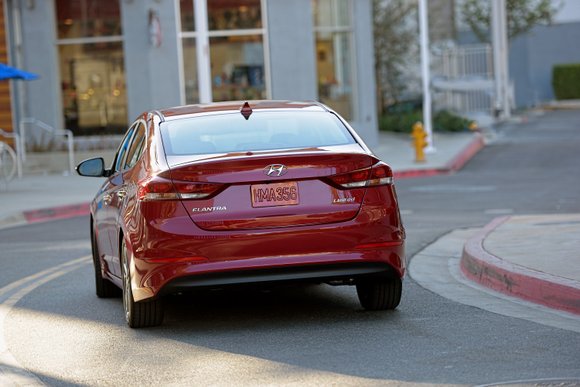 Where the deals are
Shoppers looking for a great deal may want to check out the outgoing 2016 Elantra. This month's best offer is $2,500 cash back plus 1.9% APR for 60 months. There's also a $500 bonus for shoppers coming from another brand. If you prefer extended financing, there's also 0% APR for 72 months with a $1,500 bonus.
Leases are an area in which the Elantra ranks poorly, however. You can lease an Elantra SE with automatic from $169 for 36 months with $1,899 due at signing. However, with an effective lease cost of $222 per month, the Elantra is $17 per month more than a 2016 Toyota Corolla S Plus- a car with an MSRP that's normally $1,980 higher.
Looking more closely, discounts on the larger 2015 Sonata (which is close to selling out) actually make it cheaper to lease. If you can find one, the 2015 Sonata SE can be leased from $179 for 36 months with $1,499 at signing. With an effective lease cost of $221, it's $1 per month cheaper than the Elantra.
Our take
If you want access to the latest tech and what is set to be a superior vehicle, the 2017 Elantra is probably worth waiting for. However, if you're looking to score a great deal, be sure to consider the outgoing model- particularly this month's outstanding finance incentives.
Learn more about the 2016 Hyundai Elantra »
For an easy way to find the best deals, visit the CarsDirect Deals Page for the latest deal-related news and analyses. Browse expert buying advice updated monthly on nearly 300 models for insider insights you'll only find at CarsDirect. Be sure to sign up for email alerts to have the latest deals delivered straight to your inbox.
Offers listed here are based on a resident in Southern California and may be subject to change. Most lease offers are for well-qualified buyers based on available credit and exclude tax, license, title, registration, document fees and insurance. Not all buyers may qualify. Please check with your CarsDirect Trusted Dealer to confirm details and eligibility.