The redesigned 2018 Audi Q5 promises to offer the latest advances in both technology and design when it arrives this spring.
Although it's a good bet that prices will be high to start, Audi is already offering a handful of finance and loyalty incentives on the redesigned luxury crossover.
So what kinds of offers can you expect to see? Are they any good? And is there a compelling case to buy the outgoing model year?
Here's what you need to know.
Offer Details
For those looking to finance, Audi is offering 2.9% APR for up to 66 months on all versions of the 2018 Q5 and SQ5. That may not sound terribly impressive, but it's the same deal you'll find on most other Audis, including the 2017 Q5.
There's also a loyalty bonus for anyone who owns or leases any 2005 or newer Audi model. If you finance through Audi Financial, you'll get a $750 bonus. If you don't, you'll get a smaller $500 discount. If you love your current car, don't worry— the offer doesn't require you to trade it in.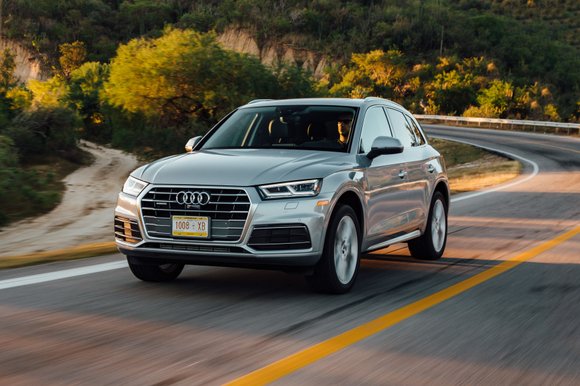 Unfortunately, Audi isn't currently offering a conquest bonus for shoppers coming from another brand. Called the Audi Acquisition Program, it involves a bonus ranging from $500 to $2,000 for those with a 2005 or newer vehicle from Acura, BMW, Infiniti, Lexus or Mercedes-Benz.
If you're currently leasing an Audi and have a contract that's set to mature soon, some dealers are also offering so-called lease pull-ahead incentives that will waive up to 3 remaining payments to help you get into your next vehicle a little faster.
Current offers are set to expire March 31, 2017.
Deals on Last Year's Model
If you'd prefer to snatch up the outgoing 2017 Q5, you're in luck. In addition to 2.9% APR for 66 months, Audi is offering a $1,250 bonus. You'll also be eligible for a $750 loyalty bonus, or a $750 conquest discount for coming from one of the brands listed above.
Altogether, that's $2,000 in combined offers on top of the finance incentive. We rarely see offers this generous on Audi's crossover models. If you aren't keen on paying a premium for the latest version, now is a great time to buy while the selection is still good.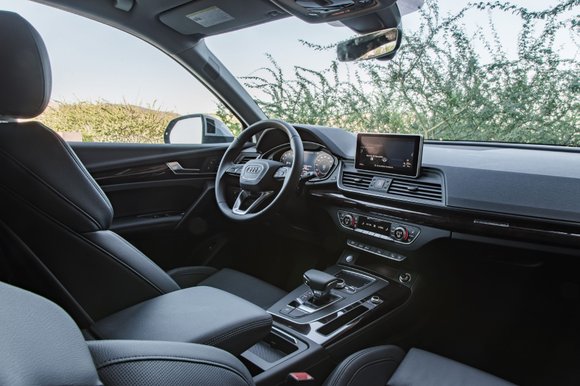 Leases vary quite a bit between each dealer. A local offer here in Los Angeles on the 2017 Q5 quattro Premium Plus starts from $499 for 36 months with $2,793 due at signing. With an effective cost of $577 per month, this ranks as a mediocre value.
Will we see more aggressive deals in the months ahead? That may end up being the case, but shoppers should be aware that by then selection may have dwindled down to less desirable vehicle colors and configurations.