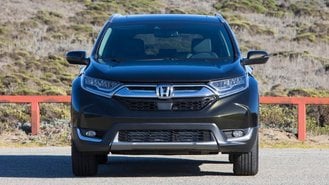 If you're a Honda CR-V shopper, chances are you already know that deals for buying & leasing the popular SUV have practically been non-existent since the latest generation was introduced.
Now, with Memorial Day around the corner, America's bestselling SUV benefits from new finance and lease incentives. However, a closer look reveals a catch that isn't being clearly advertised.
Here's what you need to know.
Base Model Deals
Starting this month, the 2018 CR-V can be leased from $259 for 36 months with $1,999 due at signing. Opting for all-wheel drive adds $10/month and an extra $200 at signing. These mark the first factory leases we've seen to date.
As usual, Honda includes an allowance of 12,000 miles per year of driving. Alternatively, the brand is offering financing rates from 1.9% APR for 36 months or 2.9% for 60. There's no option yet for a 72-month term.
That all sounds pretty standard, but there's a key detail that could rile some buyers.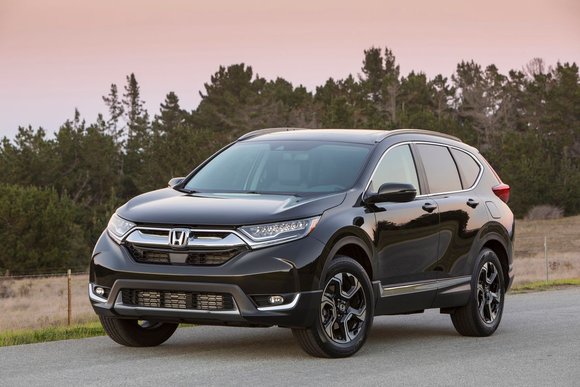 In a bizarre decision, this month's promos focus exclusively on the entry-level LX trim.
Unfortunately, that means you're essentially out of luck if you've had your eye on the better-equipped EX, which comes standard with Honda Sensing plus the more powerful 1.5-liter turbocharged engine.
According to bulletins from Honda, the LX is eligible for a special money factor of 0.00082, which translates to about 1.9% APR. If you're choosing another version, you'll be stuck paying a non-promotional rate.
Are The Deals Any Good?
With an effective cost of $315/month, the CR-V LX is $40/month more expensive to lease than a Toyota RAV4 LE here in Southern California. The RAV4 comes equipped with advanced features like forward emergency braking at no extra charge.
If you're financing a purchase, the 36-month rate of 1.9% is a bit higher than the 0.9% rate you'll find on models like the Civic, HR-V and Pilot. The lack of a 72-month deal could dampen appeal among those seeking a lower monthly payment.
To put this in perspective, the Ford Escape currently features 0% APR for 60 months plus a $2,000 bonus here in California. The Chevy Equinox boasts up to $5,000 off MSRP and is one of this month's best deals.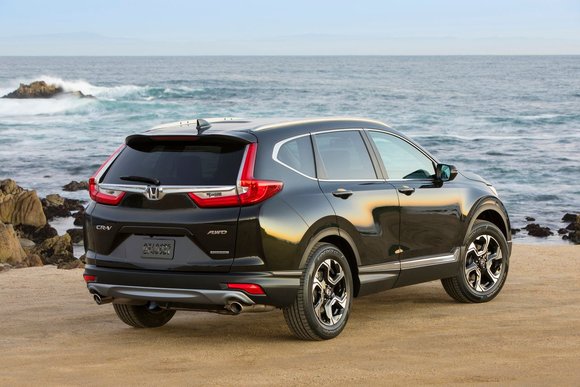 Strong demand has allowed the CR-V to sell in impressive numbers despite having no real incentives. That said, Honda posted a 13% drop in CR-V sales last month when compared to the previous year.
In some respects, leases have been a challenging area for Honda. Up until last month, the redesigned Accord was $61/month more expensive than the Toyota Camry. Prices were subsequently cut by up to $1,100 to boost appeal.
Will the CR-V see similar price cuts down the road? It's possible, but Honda seems to be taking a more cautious approach on its bestseller by focusing on the least-expensive trim.
By doing so, is the brand poised to simply frustrate consumers, knowing that the EX has traditionally been the more favored style among buyers? That remains to be seen.