Hyundai's recent announcement of new "Plus" versions of the 2018 Sonata came with the promise of more value and better pricing. However, the latest incentive bulletins indicate that may not be the case.
The new car does come with more features, but a closer look reveals you may be giving up as much as $1,000 in rebates. As a result, deciding which car offers the best value may be harder than you think.
Here's what you need to know.
More Features, With A Catch
Just about every Sonata except the SE and ECO gains a new "+" variant. Hyundai says the new variations off a "value improvement" of up to $980. Here's what they probably mean.
The current Sonata SEL starts at $24,585 including destination. Choosing the Technology Package adds things like automatic emergency braking, adaptive cruise control, lane-keeping assist and more for an extra $1,000. That's $25,585 for a very well-equipped car.
However, the new Sonata SEL+ with Technology Package now has a price tag of $25,185, a $400 discount. You're also getting things like dual-zone climate control, wireless phone charging, a sportier grille and more. Hyundai says that amounts to $980 in value.
That all sounds great, but it's not the whole story.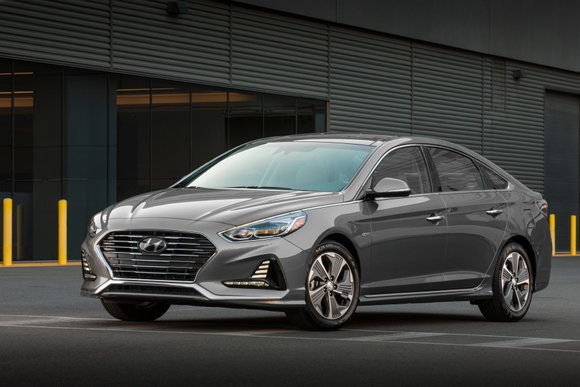 At the same time, manufacturer bulletins reveal that rebates on the Sonata are different for Plus and Non-Plus versions. As a result, the advantage in choosing a Plus may not be as big as you think.
For example, the Sonata SEL is eligible for a $3,500 rebate. On the other hand, the SEL+ is only eligible for $2,500. Here's where that puts the vehicle's pricing based on list prices.
At $25,585, the SEL w/Tech Package ends up at $22,085 with the $3,500 rebate. Meanwhile, the price tag of the SEL+ w/Tech Package goes from $25,185 to $22,685 with the $2,500 discount.
So although you're getting a $400 price cut, you're missing out on $1,000 in savings. For the most part, it's a similar situation with the Sport and Limited, where the Non-Plus versions are eligible for $2,500 but Plus styles get $1,500.
To be fair, these aren't exactly apples-to-apples comparisons considering Plus versions offer some features you couldn't get before. Dealers may also be more motivated to discount the older versions.
We're more concerned about just how confusing this is since there are now six different rebate scenarios. We recommend shoppers take extra care when comparing prices to avoid an unpleasant surprise.
Doing your homework could be worth the trouble. Competitors like the Camry and Accord continue to be expensive with no rebates at all. Rates have increased on the Camry, while leases on the Accord remain pricey despite recent price cuts.