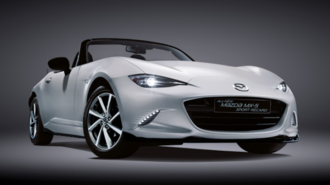 If you've been looking for a killer deal on a 2018 MX-5 Miata, now is a great time to buy. That's because discounts in some parts of the country have increased as much as eightfold just in the past 4 days.
We're now seeing up to $4,500 in savings plus 0.9% financing for up to 72 months. Mazda quietly rolled out its latest promotion ahead of yesterday's pricing announcement for the updated 2019 model.
Here's what you need to know.
Editor's Update: As expected, bulletins reveal Mazda extended the discount in California through to August 31.
Eye-Popping Discount
On July 27, dealer bulletins show shoppers in Gulf States like Texas became eligible for $3,500 customer cash on all Miata soft tops through September 4. Mazda owners can get a $500 loyalty bonus for $4,000 in combined savings.
In California, Mazda is offering $4,000 bonus cash on both the soft tops and hard top RF through July 31. This is worth 8 times more than the paltry $500 from earlier this month. With the loyalty offer, that's $4,500 in savings.
Here, the $4,000 actually goes a bit farther because of how it's classified. Since it's a bonus, you can actually stack it with special financing rates. At the moment, that's 0.9% APR for up to 72 months.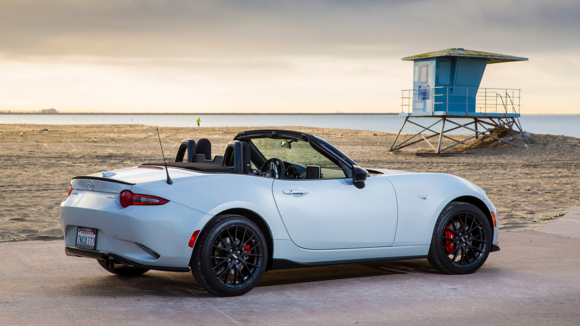 The catch is that offers can vary by region and have residency restrictions. For example, only soft tops are eligible for the larger rebate in cities like Houston, while the incentives are equally good on the soft top and hardtop in Los Angeles.
Varying incentives on the Miata are nothing new but can make it confusing to determine which one has the better deal. The reason for nuances like this generally has to do with regional supply & demand.
We think there's a good chance that current offers will be extended.
Worth It?
The fact that Mazda is making a big effort to unload the 2018s isn't all that surprising. Delightful as the car may be, it's arguably going to be a tough sell next to the 2019 Miata that boasts a 26 hp gain in output and a slew of new features.
Perhaps even more importantly, Mazda has been able to do so without substantially raising the price. The 2019 Miata RF Club will start at $33,240 including destination, just $435 more than last year's MSRP of $32,805.
Some shoppers may consider the $435 to be well worth it for the extra power. However, with up to $4,000 on the table plus low-interest financing, bargain hunters will find it a great time to buy a 2018 before they sell out.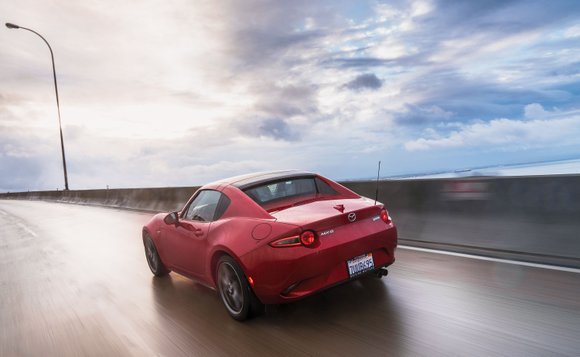 At the entry level, the 2018 Miata Sport with Soft Top starts at $26,190 with a manual transmission. Even if you were to pay MSRP (which you won't), that comes out to just under $22,000 with every available discount.
At that price, some shoppers will find the Miata to be a superior value next to cars like the Toyota 86 (MSRP $27,375 with manual transmission) and Volkswagen GTI ($27,310 with manual).
Others will want to weigh whether or not it makes sense to opt for the latest & greatest or put the extra savings toward aftermarket options that boost performance. Either way, it's a nice dilemma to be faced with.