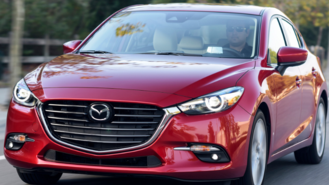 If you're a Mazda3 shopper who has been agonizing over the automaker's late adoption of Apple CarPlay and Android Auto, there's good news. Starting this month, the brand is offering a free upgrade when buying or leasing a new 2018 Mazda3. However, not all styles are eligible and some shoppers may end up paying out of pocket.
According to the latest program bulletins, Touring & Grand Touring versions of the Mazda3 qualify for a complimentary upgrade that will enable them to support both formats. However, if you're hoping to upgrade an entry-level Sport trim, you'll have to pay for it. The enhancement is listed at an MSRP of $199 plus the cost of installation.
The new incentive is set to expire April 1 of next year and can be combined with other incentives. In some parts of the country, shoppers will see some very attractive offers. Here in Los Angeles, we're seeing at least $2,000 in rebates before including additional offers.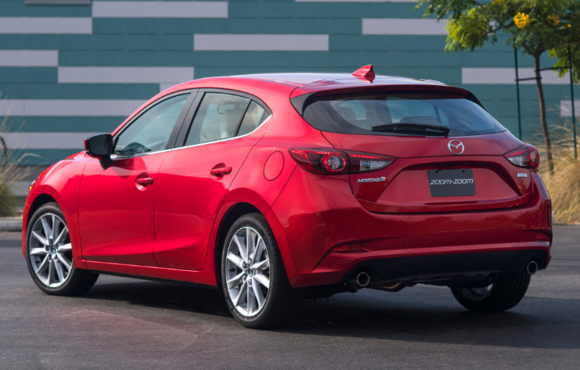 Current Mazda owners can enjoy a $750 loyalty discount (up from the usual $500) across the brand's entire lineup, plus a $500 bonus for trading-in their 2014 or newer vehicle (not including lease turn-ins). That's $3,250 in savings, the most we've seen to date.
At the moment, it remains unclear whether or not Mazda will expand the free CarPlay and Android Auto deal to cover other models. We've reached out to a Mazda spokesperson and will update this page if we hear back.
Later this year, Mazda is expected to unveil a dramatically redesigned Mazda3 featuring a next-gen gasoline engine dubbed Skyactiv-X that the automaker says will deliver better performance and as much as a 20% improvement in fuel economy.