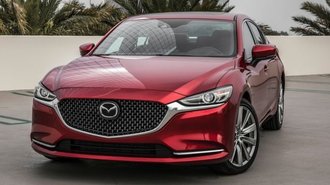 Now that it's arriving at dealers, Mazda has introduced its first factory offers on the restyled 2018 Mazda6. Lease deals are shaping up to be quite strong, undercutting a number of competitors like the new Honda Accord by over $30/month.
However, manufacturer bulletins reveal that certain versions of the Mazda6 feature better deals than others depending on where you live. In some cases, shoppers planning to buy the new turbo variant may find no discounts at all.
Here's what you need to know.
Fewer Discounts On The Turbo
Interestingly, discounts on the Mazda6 vary depending not just on where you live, but which version you're buying. If you've had your eye on the new 2.5T model, this could mean the difference between getting a discount or none at all.
If you live in a city like Atlanta, Chicago, Houston, San Francisco or Tampa, expect to see better discounts for purchasing. Conversely, places like Denver, Los Angeles, Miami and New York feature better incentives for leasing.
For example, in Chicago you'll find a $1,000 rebate on Sport and Touring styles. Grand Touring, Grand Touring Reserve and Signature models, styles that come equipped with the new turbo, are only eligible for $500.
On the other hand, someone in Los Angeles will find just $500 on the Sport and Touring, and zero rebates on better-equipped trims. Nationally, all styles are eligible for an alternative of 0.9% financing for 60 months or 2.9% for 72.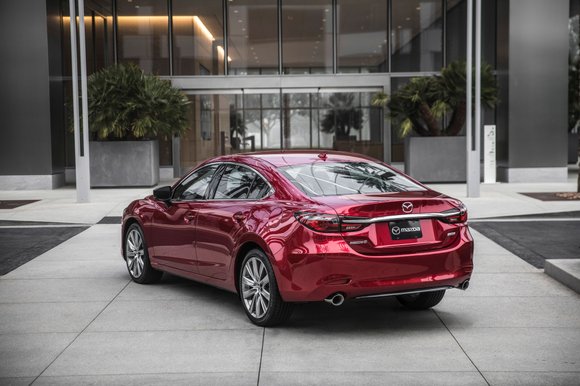 Varying Lease Offers
Leases are shaping up to be quite competitive, with up to $1,035 in factory lease cash on the 2018 Mazda6 Sport in Los Angeles. Here, it's listed at $229 for 36 months with $1,999 due at signing, an effective cost of $285/month.
At $285, the car has the exact same lease price as the 2018 Toyota Camry LE. It's also $20/month cheaper than a Chevy Malibu LT in California and $31 less than the new Honda Accord LX.
However, there's a catch or two worth knowing about.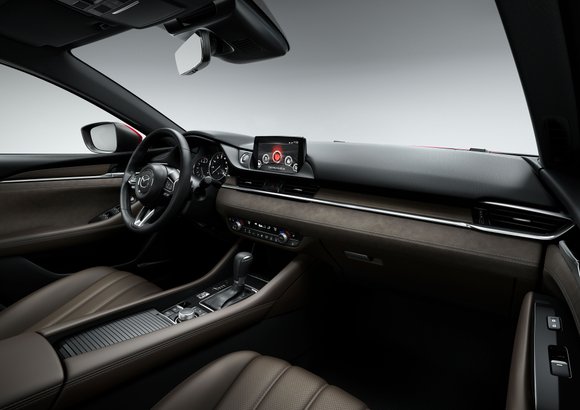 First, those in places like Chicago will see payments about $10/month higher because of a difference in lease cash ($360 less, to be precise).
Second, not all trims are eligible for the same discounts. The best deals are on the Sport, and a closer look reveals that the Touring and Grand Touring are eligible for much less.
In fact, someone in Chicago will find $0 in lease cash on those styles, and only $200 on the new Grand Touring Reserve and Signature versions.
Buy Now or Wait?
In general, we consider these fairly decent deals considering the 2018 Mazda6 was only recently introduced. However, given how aggressive we've seen deals get on midsize cars, it's a good bet that better deals may be around the corner.
Alternatively, shoppers may want to consider the 2017.5 Mazda6, which features a $30 advantage in price thanks to over $3,000 in lease cash. It's listed at $199 for 36 months with $1,999 at signing, one of this month's cheapest leases with an effective cost of $255/month.
For those planning to buy, rebates range from $2,750 to $3,000, while the best financing deal is 0% APR for 60 months plus up to $1,000 cash. As usual for this brand, we expect to see some sort of modest holiday bonus closer to Memorial Day.