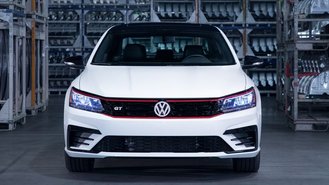 The 2018 Passat GT is set to arrive soon at dealers, and manufacturer bulletins indicate the GTI-inspired midsize sedan will offer no shortage of specials to start things off for buying or leasing.
In addition to low-interest financing, the GT will feature up to $2,000 in unadvertised incentives. However, a closer look reveals some key differences compared to other Passats worth being aware of.
Here's what you need to know.
First Deals
Starting today, VW is offering up to $2,000 in dealer cash to give its dealers some room to negotiate pricing. Like most incentives of this type, dealers aren't obligated to pass along the money, so you may need to shop around.
$2,000 off is certainly nice, but it's half of what VW is offering on other Passats. As a result, dealers won't have quite as much to work with. If the car proves to be hard to find, it may command a premium.
As an alternative, VW is offering low-interest financing plus an unadvertised bonus. However, our analysis shows rates are slightly less-favorable than what you'll find on other versions of the Passat.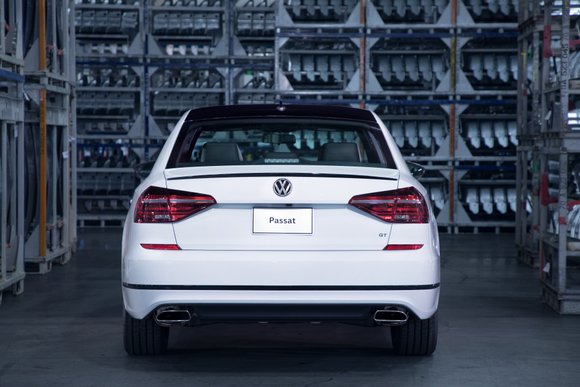 Shoppers will be able to choose 0.9% APR for 60 months or 1.9% for 72. Non-GT versions are eligible for 0% for 60 and 0.9% for 72. There's also a type of dealer cash worth $1,000 on the GT and $1,500 on all others.
If you're planning to lease your GT, VW is offering a $1,100 lease cash incentive to start things off. That's compared to $1,950 on all other styles. All Passats are eligible for a money factor of 0.00001, which translates to 0% APR.
So does this make the Passat GT a good deal?
Good Deals Or Not?
For a brand-new variant, we consider these solid deals on the Passat GT. However, with Memorial Day around the corner, we think there's room for improvement.
Having said that, don't expect to see the same deals as other Passats. It's entirely possible that we may continue to see differences for at least several months.
With an MSRP of $29,995, the GT offers an interesting value. It's $5,505 less-expensive than the Passat SEL V6 and $2,425 cheaper than a dual-clutch GTI SE.
In a way, it's a V6 version of the Passat 2.0T R-Line, but with a number of special styling tweaks to help set it apart from blander choices in the midsize segment.
Along with a honeycomb grille reminiscent of the GTI, the car gets a lower suspension and 19-inch Tornado wheels with red brake calipers. Other features include two-tone leatherette seats, a black roof/spoiler and more.
Learn more about the 2018 Passat »