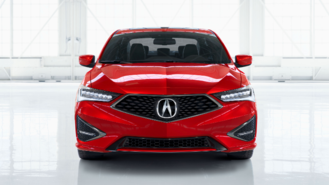 The 2019 Acura ILX goes on sale today, and the Japanese automaker isn't wasting any time by unveiling a $2,400 lease discount. The latest version of the brand's entry-level car has been heavily reworked in terms of overall styling and AcuraWatch is now standard equipment.
Although one might assume that buying the latest & greatest would come with some sort of premium, that may not necessarily be the case, at least if you're leasing. Along with an attractive lease discount, the new ILX benefits from up to a $2,450 cut in MSRP compared to the previous year.
However, early adopters may have cause to wait because Acura's leasing bulletins show it has not yet introduced a special interest rate on leases (known as the money factor). There are also no incentives for buying. In contrast, the 2018 ILX is eligible for up to $5,625 off leases.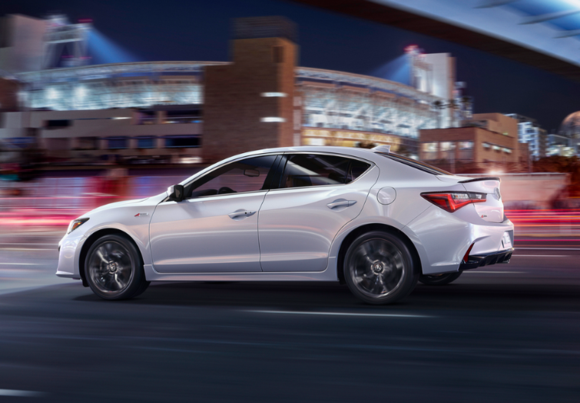 In base form, the 2018 ILX is listed at $199 for 36 months with $2,499 due at signing, with an effective cost of just $268/month. Based on our analysis of over 400 lease incentives, this makes it the cheapest lease on a luxury car.
At that price, it's $197 (per month!) more affordable than the 2018 Buick Regal. The Regal Sportback is listed at $299 for 36 months with $5,988 at signing, which equates to a somewhat staggering effective cost of $465/month.
Interestingly, our analysis shows the ILX is only about $18/month more expensive to lease than a Honda Civic LX ($250) despite an $8,400 difference in MSRP.
But you'll have to find one first.
Although the lease on the ILX sounds great on paper, it's for a base trim that dealers rarely tend to stock. In reality, versions most likely to sell are models with the Premium or Technology Packages. As a result, the price you end up paying could be higher than what's advertised.
Will this change at some point? Probably not. Dealers are probably going to be more inclined to stock the brand's popular crossovers. If you're looking to buy or lease an ILX, this is the sort of quirk you may end up having to deal with when visiting your local dealer.