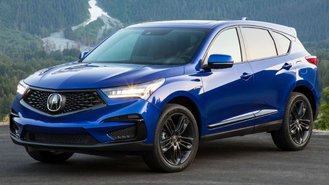 The redesigned 2019 RDX is arriving now, promising a sportier and more refined iteration of the brand's popular small SUV. However, those hoping to be first on their block with one in their driveway will be paying a hefty premium.
Based on our analysis, the all-new vehicle ends up being just $5/month cheaper to lease than the MDX. That may not sound like much until you consider the fact that the sticker price of the MDX is $6,900 more expensive.
Here's a look at why that's the case.
Small Vehicle, Big Price
This month, Acura is listing the 2019 RDX from $409 for 36 months with $2,999 due at signing. The offer comes with a standard allowance of 10,000 miles per year and is based on a vehicle with an MSRP of $38,295.
Its effective cost? $492/month.
At the same time, the MDX is being advertised at $419 for 36 months with $2,799 at signing. It has an MSRP of $45,195 and comes out to an effective cost of $497/month.
That's $5 more than the RDX despite a $6,900 difference in MSRP. The reason for this has everything to do with the details.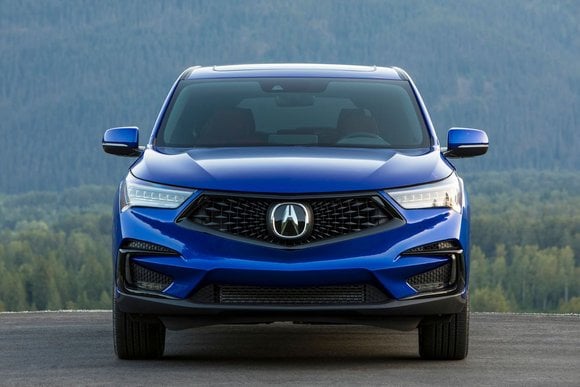 Manufacturer leasing guides show the new RDX has a residual value of 63% but is weighed down by a money factor of 0.00131, which translates to 3.1% APR. There are also no factory lease discounts to drive down the price.
In contrast, the 2018 MDX has a residual of 58% but a money factor equivalent to 1.2% APR. Perhaps most importantly, the vehicle benefits from up to $2,050 in factory lease cash.
As a result, the gap in price between the brand-new RDX and its big brother is incredibly small. We'll likely see better prices in the months ahead, but for now we consider it too pricey to recommend.
So should you dismiss the RDX completely? Not necessarily.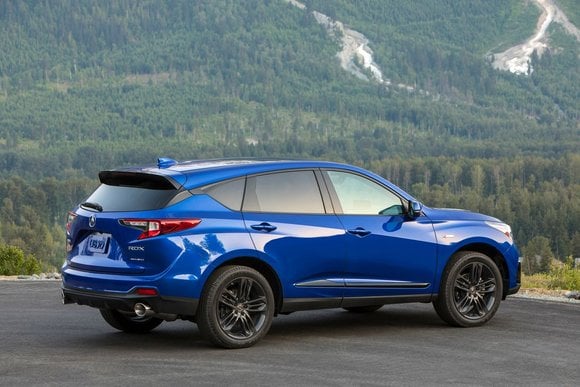 If you're an existing Acura owner or are coming from an Audi Q5 or Lexus RX, Acura is offering a $1,000 bonus on the new RDX. As a result, the advertised payment drops by $30/month.
To be eligible, simply show proof that you own or lease a 2009-or-newer Acura, Q5 or RX. No trade-in is required, plus the discount can be transferred to members of the same household.
At the moment, the new RDX is the only model that's eligible for these bonuses. Having said all that, there may be a better option for value-oriented shoppers.
If you don't need the latest & greatest, the 2018 RDX is a superior value. Apart from a lower interest rate, it's eligible for up to $3,600 in lease discounts.
The base trim is listed at $299 for 36 months with $2,499 due at signing. That equates to an effective cost of $368/month, a phenomenal value given its MSRP of $36,995.
That's $124 (per month!) less than the latest version. In fact, the 2018 RDX currently ranks as one of the best leases on a luxury SUV based on our latest analysis.