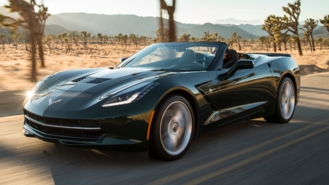 If you're a Corvette owner looking to scoop up the latest version of the iconic car, Chevy is offering a $3,000 loyalty discount that will undoubtedly help make it a great time to upgrade. Valid through April 30, the deal eclipses a similar offer we saw back in 2017 and comes with fewer exclusions.
Dubbed a "private offer," Chevy isn't advertising the deal broadly online like other incentives. Dealer incentive bulletins show all 2019 Corvettes are eligible. Unlike past offers, the Z06 variant isn't listed as an exclusion. This is one of the largest loyalty discounts we've ever seen on the Corvette.
To qualify, simply show proof that you own or lease any Corvette. Unlike typical discounts of this type, there's no restriction on model year. That means Chevy is extending the offer to owners ranging from the classic C1 style from the 1950s to the most recent C7 introduced for 2014.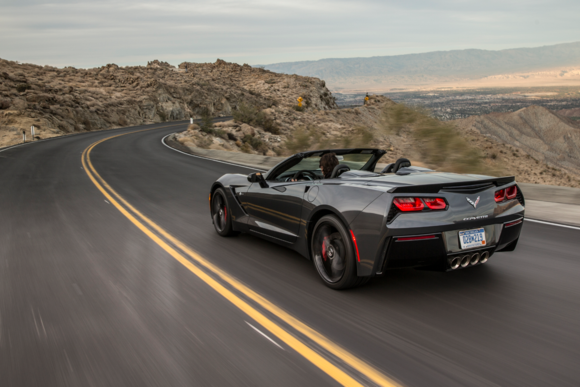 You can combine the deal with most other offers for buying & leasing. The discount can also be transferred to members of the same household and doesn't require a trade-in.
At the moment, the Chevy's national lease on the 2019 Corvette LT is $599 for 39 months with $5,789 due at signing (10,000 miles per year). That equates to an effective cost of $747/month. With the loyalty bonus, you can potentially lower that to $671.
Current offers on the Corvette favor leasing rather than buying. Although Chevy is advertising 0% APR for 72 months, that particular deal is limited to the 2018 Corvette which sold out months ago, due in large part to an irregular short production run.
Shoppers should be aware that Chevy is said to be encountering delays in developing the next-gen Corvette for 2020. In the meantime, Chevy appears to be hoping to keep current owners appeased and to avoid possible defections.
Learn more about the 2019 Corvette »
Pictured: 2018 Corvette