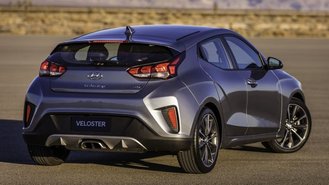 The redesigned 2019 Veloster has arrived, and Hyundai is giving shoppers a new $199/month lease deal to consider. But is the funky little coupe a good deal?
Based on our recent analysis, there are more affordable alternatives from competitors and more expensive vehicles in Hyundai's own lineup.
Here's what you need to know.
An Expensive $199 Lease
Starting this month, the 2019 Veloster is listed at $199 for 36 months with $2,299 due at signing. That's based on an MSRP of $19,385 and an allowance of 12,000 miles per year. Its effective cost comes out to $263/month.
That may not sound so bad, but this is for a base model with a manual transmission. If you prefer the day-to-day convenience of an automatic, expect to see a higher price than the one that's being advertised.
Unfortunately, our analysis shows this equates to a poor value as far as leases go. Although lease bulletins show the Veloster is eligible for $1,500 in factory lease cash, the money factor is 0.00180, which translates to 4.3% APR.
At $263/month, the Veloster is $18 more expensive to lease than a Honda Civic LX Coupe. That vehicle is listed at $189 for 36 months with $1,999 at signing, an effective cost of $245.
Even within Hyundai's lineup, there are better choices in terms of value.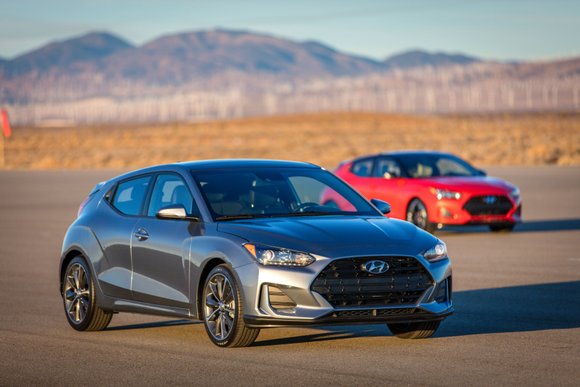 There's obviously going to be a bit of a premium since the Veloster is all-new. However, shoppers should be aware that the Elantra GT is $1,850 more expensive on paper but is actually $3/month cheaper to lease.
That's because the GT benefits from $2,500 in lease cash and an interest rate of 0.5%. It's listed at $199 for 36 months with $2,199 at signing, an effective lease cost of $260/month. The price also includes the cost of an automatic.
If cargo space is a priority and you don't mind jumping on the crossover bandwagon, the Tucson may be a smarter choice. Even though the Tucson is $4,145 pricier than the Veloster, it ends up being more affordable.
Here in Los Angeles, you can lease a Tucson SE from $199 for 36 months with $1,899 at signing, an effective cost of $252. That's $11 less than the Veloster, due in no small part to a $4,750 factory lease cash incentive.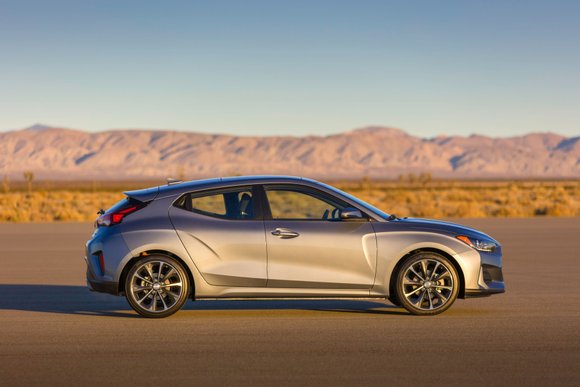 Prefer to buy? Unfortunately, the new Veloster isn't eligible for any sort of standard rebate. At the moment, the best deals involving special financing rates from 0% APR for 48 months or 0.9% for 60.
All versions of the Veloster are eligible, from the $20,385 base model with its 147 hp 2.0-liter engine to the loaded $29,035 turbocharged Ultimate model rated at 201 hp.
If you're looking for a better deal by buying the outgoing 2017 Veloster, you're too late. Our analysis shows the vehicle has sold out after months of steep discounts worth up to $4,000.
Later this year, Hyundai will introduce an even more powerful N variant for the Veloster boasting up to 275 hp and 260 lb-ft of torque, a specially tuned sport suspension and more aggressive styling.