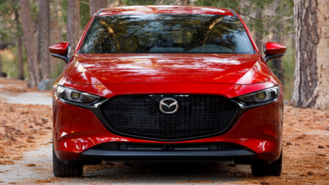 The redesigned Mazda3 features a premium new look inside & out that's sure to impress. Unfortunately, those among the first to lease one will pay a hefty premium for the privilege of bringing one home. Based on our analysis, the all-new car can end up being more expensive to lease than a Honda Civic Si.
Nationally, dealer leasing bulletins show the sedan version of the 2019 Mazda3 Sport listed at $255 for 36 months with $2,499 at signing (12,000 miles per year). That equates to an effective cost of $324/month when factoring both the payment and amount due at signing.
In lease-oriented areas, Mazda is offering better pricing. In places like Boston, Los Angeles, and New York, you'll see a payment of $235/month, resulting in an effective cost of $304. We rank both offers exceptionally poor values given the car's MSRP of $21,920.
At $304/month, this means the Mazda3 costs $8 more to lease than a 205 hp 2019 Honda Civic Si ($296). The Si has an MSRP of $25,220 and is listed nationally at $229 for 36 months with $2,399 at signing.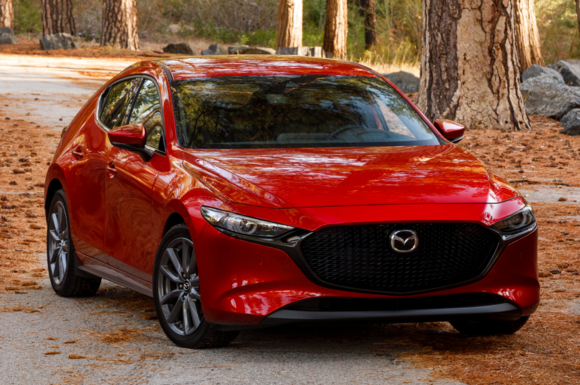 So for a difference of about the price of a burrito bowl, shoppers may be able to choose a car that's $3,300 more expensive. If you have milder tastes (or aren't planning on driving stick), the Civic LX has a whopping $54/month advantage ($250 vs. $304).
Even within Mazda's own lineup, we consider the all-new 3 to be very expensive. For $20/month less, shoppers can even choose the Mazda6 Sport ($284).
Believe it or not, at $304/month, the Mazda3 actually ends up costing the same as the more expensive CX-5 Sport. The CX-5 is a larger vehicle with a sticker price nearly $3,500 higher.
In terms of discounts, there isn't a whole lot to look forward to.
Current Mazda owners can get a $750 loyalty discount when buying or leasing. There's also a $500 bonus for trading in your 2014 or newer Mazda, but only when buying. The brand's finance offer is 3.49% for 60 months.
For now, we think the Mazda3's first lease commands too high a premium to recommend.
Learn more about the 2019 Mazda3 »