Acura has rolled out the deepest discount we've ever seen on the soon-to-be-discontinued RLX. Based on our analysis, the brand's flagship luxury car offers as much as $12,000 in savings, one of the largest discounts on any car. That's actually a much better deal than the one Acura is advertising ahead of the 4th of July holiday.
Unfortunately, you won't find the deal listed anywhere on TV or online. Instead of a traditional rebate, Acura is offering an $11,000 dealer cash incentive on all versions of the 2020 RLX. While it may require some additional shopping around, we think luxury buyers will find the potential upside to be well worth the effort.
According to dealer incentive bulletins, offers on the RLX have basically been flat for at least the past 6 months with a smaller $7,500 dealer incentive. Interestingly, we think most would agree the latest promo is a significantly better deal than the one Acura is showing online: 2.9% APR financing for 60 months (or 1.9% for 36).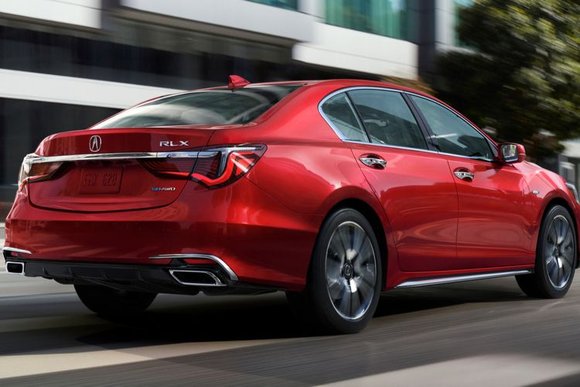 On a $60,000 car, taking the financing offer would cost approximately $64,527 with a 5-year loan. With an $11,000 discount, the same car would cost $55,481 based on an estimated rate of 5% before taxes & fees. That's a difference of over $9,000!
But that's not all. Acura has also doubled its loyalty discount on the RLX from $500 to $1,000. Altogether, that's a 50% increase in potential savings from $8,000 to a whopping $12,000 off MSRP.
That's more than double the $5,000 in discounts that BMW is offering this month on the 2020 5-Series. Meanwhile, the 2020 Audi A6 is eligible for $4,000 after an unadvertised $3,000 credit and $1,000 loyalty bonus. The 2020 Lexus GS comes in even lower with a rebate worth $3,000 in most parts of the country.
Sticker prices for the RLX start at $55,925 for the standard car and $62,925 for the 28 mpg hybrid variant. While the hybrid may not earn high marks for fuel economy next to a 44 mpg Lexus ES 300h, it does offer a big advantage in terms of power with up to 377 hp (compared to just 215 hp for the Lexus).
Shoppers will find higher rates from most major brands ahead of Independence Day. However, luxury brands are maintaining many of the same deals introduced amid the coronavirus pandemic. For example, Acura is continuing to offer some outstanding leases in addition to low-interest financing for 72 months.
Current offers end July 6.