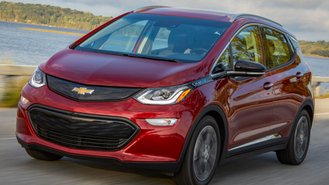 Update (3/02/21): Chevy has brought back a $3,000 Costco discount and is now offering over $14,000 in lease incentives that can lower the Bolt's price to as little as $107/month. Read our full analysis.
(Update (10/07/20): Chevy has managed to cut its best price on the Bolt to $145/month in October. It now ranks among the best leases on any car and is the cheapest lease in America.
Labor Day may have come and gone, but there are some extremely cheap leases on the Chevy Bolt EV that could make it a great time to buy. Thanks to a promo through the Costco Auto Program, shoppers will find lease deals starting at just $154/month — or even potentially less than that — in some parts of the country.
According to a bulletin sent to Chevy dealers last week, members of the popular warehouse chain are now eligible for a $3,000 bonus when buying or leasing with a dealer in Costco's network. If you're planning to lease, the offer can be combined with a $5,750 national lease incentive for $8,750 in potential savings.
But that's not all. Chevy is also offering a $1,500 bonus for coming from a 2015 or newer GM lease (or that of a competitor). That's $10,250 in savings. As a result, the 2020 Bolt LT can be leased from as little as $194 for 36 months with $194 due at signing in most parts of the country based on a 12,000 mile/year lease.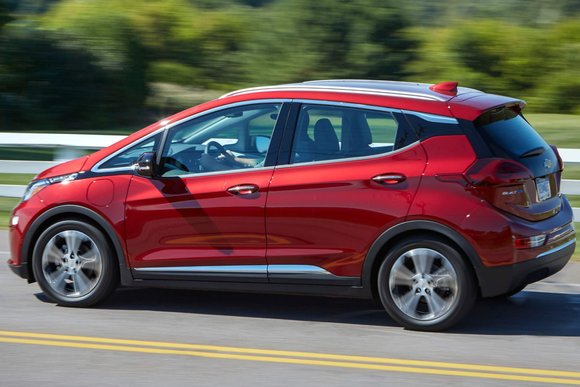 Believe it or not, Chevy is offering those in San Francisco an extra $1,400 off, bringing the total discount as high as $11,650. The resulting lease starts at just $154 for 36 months with $154 at signing. Its effective cost comes out to $158/month, a remarkable value considering the vehicle's MSRP of $38,245 with destination.
Based on our analysis, that's over $70/month cheaper than an ultra-cheap deal we uncovered earlier this year. Those in California can reduce their cost even further with the $2,000 Clean Vehicle Rebate (CVRP). In some cases, a brand-new Bolt could end up costing less than what some drivers spend on gas in a given month.
Not looking to lease? Shoppers should be aware that the Costco bonus can be combined with an $8,500 rebate for $11,500 in savings. Alternatively, GM Financial is offering 0% APR for 72 months plus $4,750 cash ($7,750 with the bonus). This marks the second-straight month that we've seen outstanding deals on EVs.
Having said all of that, the fine print states that customers have to be members as of September 1 (or become one at a new warehouse that opens after August 31). In addition, local availability may affect pricing and choices could be limited based on the number of participating Costco Auto Program dealers near you.
While the Costco discount isn't set to expire until January 4th of 2021, we think it's worth noting that Chevy can potentially change other incentives or variables like the residual value and money factor before that time. As a result, those looking for a bargain could find now to be one of the best possible times to buy.