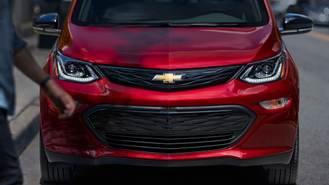 Bay Area shoppers have a rare opportunity to enjoy the cheapest lease we've ever seen on the Chevy Bolt EV. According to a bulletin sent to dealers, the model is eligible for over $10,000 in lease incentives. As a result, we're even seeing the potential for a sub-$200 lease under ideal circumstances.
In San Francisco, the 2020 Chevy Bolt LT is listed at $169 for 36 months with $2,219 due at signing, an effective cost of $231 based on an MSRP of $37,495 and an allowance of 12,000 miles per year. Based on our analysis, this marks the best factory-advertised lease we've ever seen on the Bolt.
That said, you'll have to jump through a few hoops to get to that price. First, Chevy is including a $7,250 national lease incentive plus a $1,400 bonus for those in San Francisco. The price also includes a $1,500 national loyalty bonus for anyone leasing a 2015 or newer Volt plug-in hybrid or another Bolt.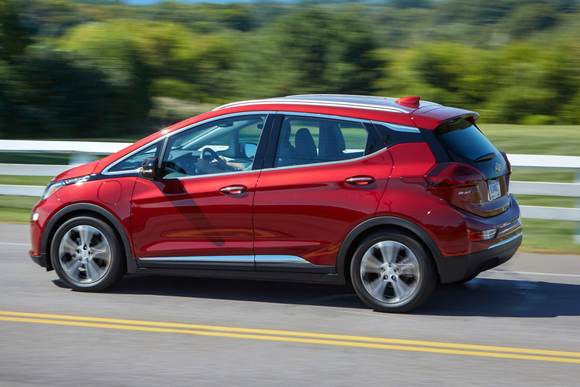 Altogether, that's $10,150 in potential savings, an impressive amount for this model. Interestingly, our analysis finds that the Bolt is also eligible for up to $10,000 off when buying after a $8,500 rebate plus a $1,500 conquest bonus. The above offers don't include the California Clean Vehicle Rebate (CVRP), now worth $2,000.
After applying the value of the CVRP and every available discount, shoppers may find it possible to lower the Bolt's effective cost to as little as $175/month before taxes & fees. That said, the federal tax credit on the Bolt is due to end in March. GM has thus far compensated for smaller credits with its own discounts.
Those outside California can get a great deal, too. The nationally-advertised lease on the Bolt is $239 for 36 months with $2,719 at signing, an effective cost of $315 before any of the bonuses listed above. Even at that price, the car is substantially cheaper to lease than a 2020 Hyundai Kona Electric.
The Kona is listed at $349 for 36 months with $3,899 at signing, an effective cost of $457. That's a difference of $142/month in most parts of the country, or $226 (per month) compared to the lease in San Francisco. At that point, you could lease a Bolt and a Hyundai Ioniq Electric ($178) at the same time.
The Ioniq is still the cheapest lease in America, although inventory can be extremely hard to find. According to our latest analysis, EVs constitute 2 of the 5 cheapest leases available right now to consumers. Current offers from Chevy are set to end February 3 and prices could change for Presidents' Day.