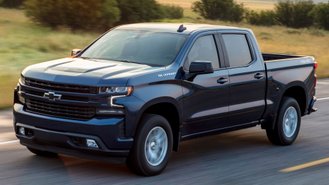 If you're looking for the best deal on a truck for the Memorial Day holiday, you'll be hard-pressed to find a better value than the Chevy Silverado. Based on our analysis, the right combination of discounts can make a $41,000 Silverado cheaper to lease than a $20,000 Chevy Sonic. Here's a look at why that's the case.
This month's featured lease on the 2020 Silverado 1500 Crew Cab is listed at $363 for 39 months with $0 due at signing as part of a Sign & Drive promo. That gets you a 4x4 Custom trim equipped with a V6 based on an MSRP of $41,115. With an effective cost of $363/month, this is one of the best leases on a full-size truck.
For some perspective, the 2020 Chevy Sonic LT Hatchback is listed at $329 for 39 months with $1,509 at signing, which is equivalent to $368/month. That's based on an MSRP of $20,295, which means the Silverado is nearly $21,000 more expensive on paper but $5/month cheaper to lease. But how can that even be the case?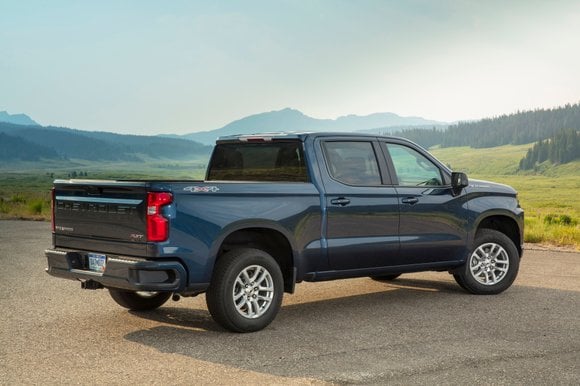 According to a manufacturer incentive bulletin, the main reason has to do with a massive difference in residual value: 61% for the Silverado versus just 35% for the Sonic. The Silverado comes with $2,000 in lease cash, $1,500 of which is actually a bonus for those coming from another lease. The Sonic offers no such savings.
Believe it or not, that's not even the lowest price you can get on the Silverado. Chevy is running a special offer through the Costco Auto Program that can save you an additional $1,000. With a total of $3,000 in potential savings, the featured offer can be as inexpensive as $337/month, or $305 if you opt for the 4x2 model.
Some consumers may jump at the opportunity to lease one of America's bestselling trucks for just over $300 before taxes & fees. However, it's worth noting that the offer assumes you're coming from another lease. If that doesn't apply to you, expect to make up for the extra $1,500 with a higher payment or amount at signing.
Now that most truck manufacturers are offering 0% APR, it may be tempting to take out a loan for up to 7 years that promises remarkably low monthly payments. However, 84-month loans aren't for everyone, and opting to lease may help consumers reduce the risk of running into negative equity further down the road.
Offers end June 1.