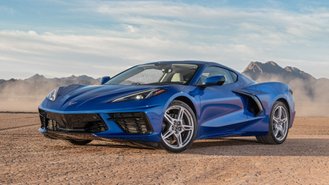 The new Chevrolet Corvette was one of the most anticipated sports cars of 2020 but has, unfortunately, had to overcome many hurdles including a delayed launch, a cut in production, and then a complete production halt thanks to the coronavirus pandemic. Although production is set to resume soon, getting your hands on one could still prove difficult.
Typically, the Corvettes that were available averaged closer to $70,000 rather than its starting MSRP of $59,995. If you weren't able to bring home a new C8, here are some competitors that have similar prices. Some are even eligible for additional deals and discounts to help bring down the cost.
2020 Chevrolet Camaro ZL1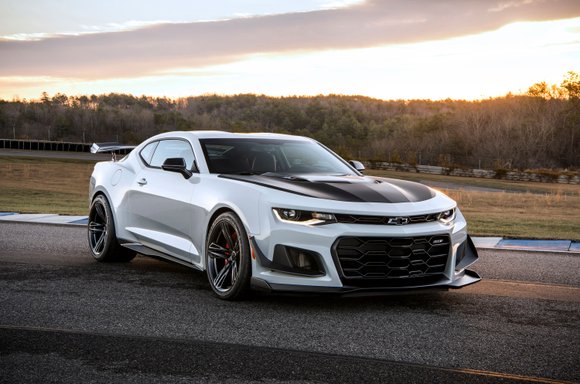 The ZL1 is the highest trim available on the popular Camaro coupe. It comes equipped with a 6.2-liter supercharged V8 that puts out 650 horsepower and 650 lb-ft of torque. Given its high power output, the ZL1 presents a great value given its price. It comes standard with a 6-speed manual transmission.
Pricing on the ZL1 starts at $67,690, including destination. Currently, it is also eligible for a $1,500 rebate.
Build & Price Your Chevrolet Camaro »
2020 Ford Shelby GT350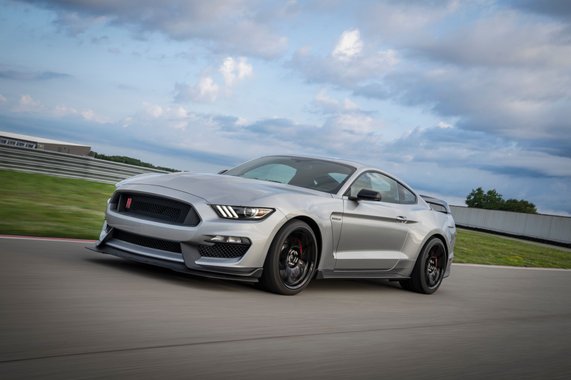 The Shelby GT350 is one of the highest performing variants of the classic Ford Mustang. It comes with a 5.2-liter V8 with an output of 526 horsepower and 429 lb-ft of torque. This motor mates with a 6-speed manual transmission.
MSRP starts at $61,635. Ford does not typically offer any rebates or finance incentives on this model.
Build & Price Your Ford Shelby GT350 »
2020 Jaguar F-TYPE R-Dynamic
The F-TYPE is one of the newer sports car options as Jaguar has only been offering it since 2014. However, buyers have a lot of options when it comes to powertrain. It comes with five engine choices, the second-most powerful being a 5.0-liter supercharged V8 with 550 horsepower and 502 lb-ft of torque on the R-Dynamic trim. It is only available with an 8-speed automatic transmission.
Pricing for the R-Dynamic starts at $85,325. Although one of the more expensive on the list, the V8 option is eligible for a $10,000 rebate, bringing it closer to Corvette territory. If you pass on the savings, you can finance for 0% APR for 72 months, a rarity on a sports car like this.
Build & Price Your Jaguar F-TYPE »
2020 Dodge Challenger Hellcat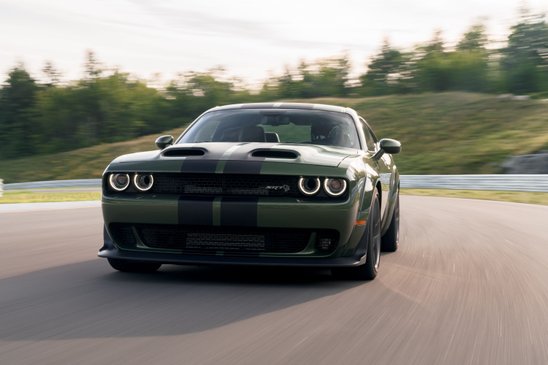 The SRT Hellcat is one of the highest performing variants of the Challenger that you can get your hands on. With a 6.2L supercharged V8, the Hellcat is capable of 717 horsepower and 656 lb-ft of torque. This powertrain comes paired with a stndard 6-speed manual transmission and rear wheel drive. An optional automatic transmission is available for an additional $1,595.
Pricing starts at $65,185. Additionally, Dodge is currently offering bonus cash based on horsepower. This equates to a $7,710 discount on the Hellcat.
Build & Price Your Dodge Challenger »
2020 Porsche 718 Cayman T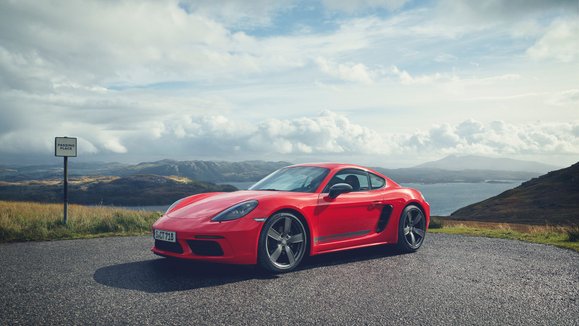 The Cayman T is a new trim option for 2020. It comes with the base 2.0L Turbo 4-cylinder motor with 300 horsepower and 280 lb-ft of torque. This comes paired with a standard 6-speed manual and rear-wheel drive.
MSRP starts at $71,480. Porsche does not typically offer rebates on its vehicles although the German automaker is currently offering a surprisingly low 1.95% APR financing option across the lineup.