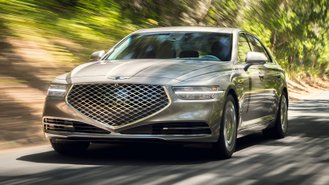 The all-new Genesis G90 is barely starting to arrive but already features some steep discounts for leasing. According to a bulletin sent to dealers, the brand's flagship car is eligible for as much as $6,750 in savings. This could be welcome news for luxury car shoppers given that prices can reach nearly $80,000.
Like other Genesis models, G90 discounts vary by trim. The G90 Premium (MSRP $73,195 with destination) starts with a $5,000 discount, while opting for all-wheel-drive raises that to $5,250. Interestingly, the G90 Ultimate (MSRP $76,695) is only eligible for $4,000 with rear-wheel-drive but $5,750 with all-wheel-drive.
But that's not all. Shoppers coming from a competitor may be eligible for a $1,000 conquest bonus, while current Genesis or Hyundai customers can qualify for a $1,000 loyalty discount. Altogether, that's $6,750 in potential savings available right now under the right circumstances.
So how much does the new G90 cost to lease?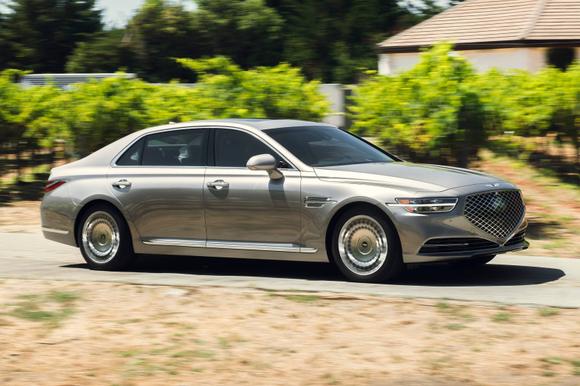 The 2020 G90 Premium is listed at $899 for 36 months with $5,999 due at signing on a 10,000 mile-per-year lease. That equates to an effective cost of $1,066, or $1,038 if you qualify for either of the bonuses listed above. At either price, our analysis finds that the G90 ranks as an unimpressive value.
To put that in perspective, the 2019 Lexus LS 500 is listed at $799 for 36 months with $3,999 at signing here in California. That's based on an MSRP of $76,628 and translates to an effective cost of $910/month ($128/month lower than the G90). Our review of the LS found it to be a capable car with an outstanding interior.
Having said that, advertised offers for the BMW 7-Series and Mercedes-Benz S-Class are up to $195 (per month) more expensive. The 2020 BMW 740i has an effective cost of $1,233 when switching brands, while the 2020 Mercedes-Benz S450 starts at $1,229.
Will shoppers see the G90 as the value-oriented alternative to European rivals that Genesis makes it out to be? That remains to be seen.
Current offers end February 3.