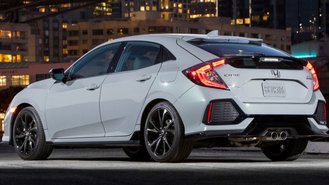 Buyers looking to score a year-end deal on the Honda Civic Hatchback (or any Si model) will likely be disappointed following Labor Day. According to dealer incentive bulletins, the 5-door hatchback and 205 horsepower Si variants are now excluded from virtually every promotion for buying & leasing. Here's what that means.
Previously, 2020 Civic hatchbacks were eligible for 1.9% APR for 60 months (or 2.9% for 72). You could even lease one from as little as $270 for 36 months with $0 down as part of a Sign & Drive deal. However, as of yesterday, the only Civics that qualify for low-interest financing or lease deals are the sedan and coupe.
On a $25,000 car, a 5-year loan at 1.9% costs about $1,226 in interest with a payment of $437/month before taxes & fees. At a rate of 5%, the amount spent on interest would rise to $3,307 at $472/month. In some cases, the difference in offers could make a 5-door more expensive than a similarly-priced sedan or coupe.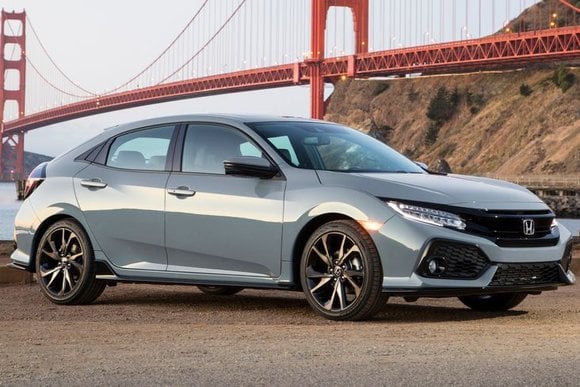 Unfortunately, the sporty Civic Si is still excluded from incentives following a change back in July. Prior to that, high residual values and favorable rates could make the Si cheaper to lease than a Toyota Corolla. That's no longer the case and this could spell bad news for buyers looking for a deal as we enter the fall sale season.
A look at national inventory shows this probably isn't happening by accident. According to a major shopping website, hatchbacks comprise around 5% of all Civics at dealers. Although the 2021 Civic Hatchback recently went on sale, inventory has been slow to arrive, creating a situation in which buyers may find it best to wait.
That isn't to say there aren't deals on hatchbacks. For example, the soon-to-be-discontinued 2020 Elantra GT features 0% APR for 60 months (down from 1.9% in August). The 2020 Mazda3 Hatchback offers a similar deal plus a $500 financing bonus as well as a 90-day payment deferral. There are hidden deals, too.
VW is now offering up to $2,000 in dealer cash on the 2020 Golf ($2,500 on the GTI). Alternatively, dealers are being given up to $1,000 in cash that can be combined with 0.9% financing for 72 months. Clearly, there are some great options for hatchback buyers who aren't willing to wait for better deals on the Civic.
We've reached out to a Honda spokesperson for comment and will update this article if necessary.
Current offers from Honda end on November 2.