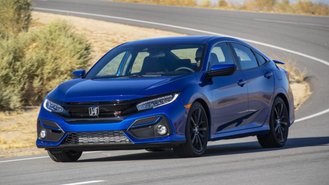 Update: The $0 down lease option for the Civic Si actually has an APR equivalent of 0.74%. When choosing the regular lease option requiring a due at signing amount, the lease interest rate equates to the originally stated 0.98% APR.
Honda's Sign & Drive leases have presented an attractive value in recent months, with the Civic Hatchback even being one of the best leases for June. Luckily for those looking for something a little more sporty, the Civic Si Sedan is also eligible for these $0 due at signing leases. Analysis shows that despite an almost $5,000 difference in MSRP, leasing an Si Sedan this month can actually be cheaper than leasing a Toyota Corolla LE.
This month, the Civic Si Sedan is available for $260/month with $0 due at signing which equates to an effective monthly cost of $260. The Corolla LE has a payment of $209/month but requires $1,999 due at signing, bringing the effective monthly cost to $265. Both come with a 12,000 mile allowance for 36 months.
From the surface, it's not very clear as to why the Civic Si would be cheaper to lease when it's so much more expensive. However, dealer lease bulletins reveal that the Civic Si has a lease interest rate equal to 0.74% APR compared to the Corolla with a 2.4% equivalent. The Civic Si also has a higher residual value (64% vs 57%) and, interestingly, the Si actually has a slightly lower lease discount than the Corolla ($500 vs. $600).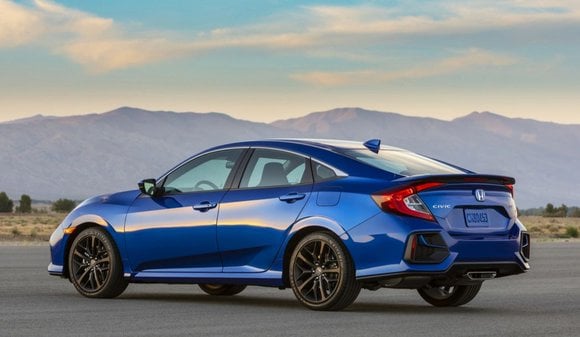 Looking at what your money will get you, the Civic Si continues to present the better deal. It comes with a 2.0-liter turbocharged 4-cylinder with an output of 205 horsepower and 192 lb-ft of torque. Compare that to the Corolla's 1.8-liter 4-cylinder naturally aspirated motor with just 139 horsepower and 126 lb-ft of torque. If you're looking for some power, the Si is definitely the way to go. However, note that it is only available with a 6-speed manual transmission.
Given the large disparity in price and performance, it's surprising to see the Civic Si Sedan with such an affordable lease option relative to the Corolla LE. But potential customers should know that the Si Sedan is only cheaper when leasing. If you decide to buy, both vehicles are eligible for 1.9% APR for 60 months meaning the Si will most likely be more expensive given its higher price tag. Additionally, if you're interested in the Civic Si Coupe, lease prices are $10 more expensive.
Examples here are based on a Los Angeles location. Prices may be more expensive in other parts of the country. Current offers end July 6.