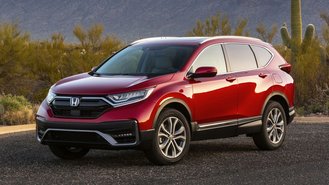 Honda's Sign & Drive leases continue to offer strong values for the majority of the lineup. This month, the all-new CR-V Hybrid sees its first lease offers and it is shaping up to be a great option. An analysis of September's lease deals reveals that the 2020 CR-V Hybrid EX is cheaper to lease than the 2020 Toyota RAV4 Hybrid LE, despite having a higher MSRP.
The CR-V Hybrid EX is available from $360/month for 36 months with $0 due at signing and a 10,000 mile/year allowance for an effective monthly cost of $360. Compare that to the RAV4 Hybrid LE which starts at $319/month for the same term with $1,999 due at signing and a 12,000 mile/year allowance. This equates to an effective monthly cost of $375, $15 more than the Honda.
Diving into the numbers reveals a few reasons why the CR-V Hybrid comes out cheaper. Dealer lease bulletins show the CR-V Hybrid has a significantly lower lease interest rate equivalent to 2.6% APR compared to the RAV4 Hybrid with a 5.1% APR equivalent. Additionally, the Honda has a lower yearly mileage allowance (10,000 miles vs. 12,000 miles).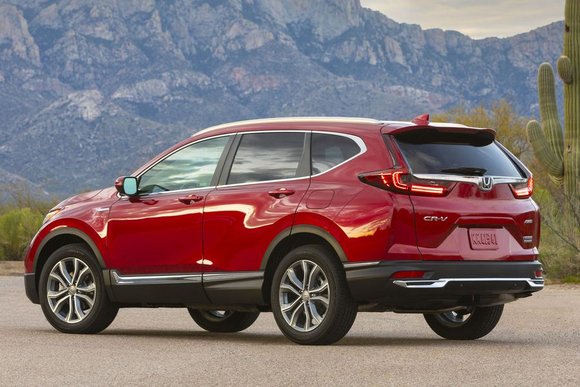 The RAV4 Hybrid does have a slightly higher residual value (67% vs. 65%) but it's not enough to outweigh the other factors favoring the CR-V Hybrid. The Sign & Drive deal also plays a large role here as having $0 due at signing helps keep the overall effective monthly cost down.
Shoppers should note that the RAV4 Hybrid slightly beats out the CR-V Hybrid when it comes to performance and efficiency. The Toyota comes with 219 horsepower and fuel efficiency of 41 miles per gallon city, 38 mpg highway, and 40 combined. That just edges out the Honda's 212 horsepower and fuel efficiency of 40/35/38 mpg (city/highway/combined).
Interestingly, the CR-V Hybrid also presents an excellent value compared to its gasoline counterpart. Although the price tag on the hybrid is over $3,000 more than the gasoline version and is more efficient, it is only $20 more per month when leasing.
Honda's leases are available nationally while Toyota's are for the Southern California region. Prices may be more expensive in other parts of the country.
Current offers end September 30.