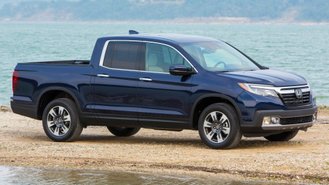 The 2020 Honda Ridgeline presents a strong lease deal this month. Not only is it one of the cheapest truck leases in March, but it also costs just $1 more to lease than the 2021 CR-V despite an $8,550 difference in MSRP.
The 2020 Ridgeline Sport 2WD starts at $35,075 (including destination fees) and is available to lease from $249/month for 36 months with $2,499 due at signing. This equates to an effective monthly cost of $318. The 2021 CR-V ($26,525) starts at $239/month for 36 months with $2,799 due at signing for an effective monthly cost of just $1 less at $317. Both leases come with a 10,000 mile per year allowance.
The fact that both leases almost cost the same amount is quite surprising given that the Ridgeline is so much more expensive. However, dealer lease documents reveal that a combination of a higher residual value (67% for the Ridgeline vs. 63% on the CR-V) and a slightly lower interest rate (2.66% and 2.88%) are the main factors behind the affordability. Interestingly, the CR-V includes a $500 lease discount which the Ridgeline doesn't qualify for, making the Ridgeline lease an even better deal.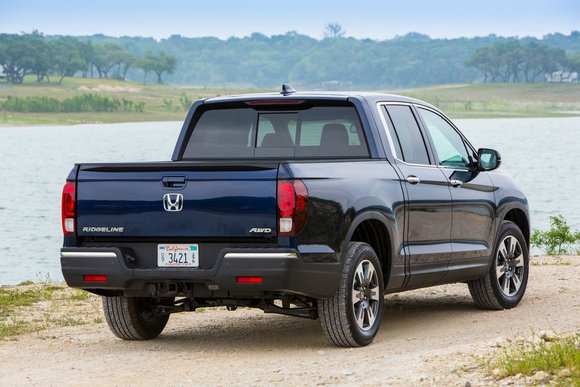 Opting for the Ridgeline seems like a good choice when considering you're getting more for your money and better performance. The Ridgeline features Honda's popular 3.5-liter V6 with 280 horsepower and 262 lb-ft of torque while the CR-V comes with a 1.5-liter turbocharged 4-cylinder generating just 190 horsepower and 179 lb-ft of torque. However, going for the Ridgeline does mean sacrificing in terms of gas mileage and standard safety features.
Shoppers should note that national inventory numbers indicate that the 2020 Ridgeline is almost sold out with only about 900 vehicles remaining, so time is running out to take advantage of current offers.
If you aren't able to get your hands on a 2020, the refreshed 2021 model is already seeing strong offers. While it's more expensive at $329/month for 36 months with $3,099 due at signing for an effective monthly cost of $415, it still presents a good deal relative to MSRP.
Current offers expire March 31 and are available in the following states: AZ, CA, CT, CO, FL, IA, IL, IN, MA, NJ, NM, NY, OH, PA, WI, and more. Expect to see higher prices in other parts of the country.