America's cheapest lease on a car just got a little more affordable. With an effective cost of a little over $200, a recent cut in payment solidifies the 2020 Hyundai Elantra's position as this month's cheapest car you can lease. Here's a look at why that's the case and what every shopper should know before buying or leasing.
Apart from a slew of incentives in response to COVID-19, Hyundai has cut lease payments on some of its bestselling vehicles. In places like Los Angeles, the Elantra SE can now be leased from $139 for 36 months with $2,499 due at signing. That's based on 10,000 miles per year and equates to an effective cost of $208/month.
Interestingly, our analysis finds that the Elantra was already America's cheapest car to lease. However, a change in money factor from 0.00146 to 0.00107 has lowered its interest rate by almost 1% from 3.5% to 2.6% APR resulting in a $10 cut in payment. Thanks to a $3,500 discount, the car undercuts every competitor.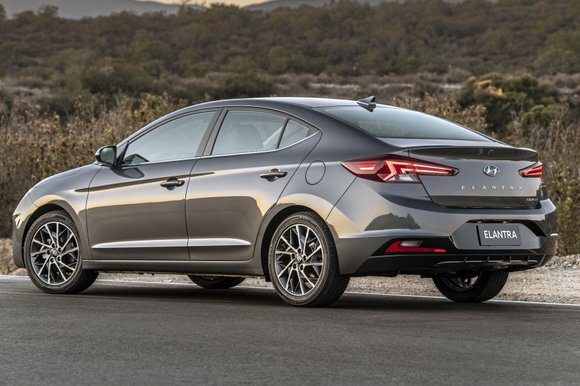 For example, the 2020 Toyota Corolla LE is listed at $199 for 36 months with $1,999 at signing, an effective cost of $255. That's $47/month more than the Elantra despite a nearly identical MSRP. The Elantra's key advantage rests in its $3,500 lease discount that helps make up for a lower residual value (51% vs. 58%).
Even this month's new Sign & Drive deal on the 2020 Honda Civic LX comes in at $240 for 36 months with $0 due at signing. That said, part of the reason for the Elantra's low price has to do with its lower mileage allowance. This goes back to a strategy we identified last fall when Hyundai cut lease prices across the board.
So is the Elantra better to lease than buy? That depends. The Elantra SE currently features just a $1,000 rebate, a big disadvantage compared to the discount for leasing. However, the automaker is now offering the option to finance at 0% APR for 84 months and our recent analysis finds it an unusually good choice.
As we've found before, leases can enable price-conscious shoppers to drive home a much better car than they might think. For example, the 2020 Mitsubishi Mirage is nearly $4,000 cheaper on paper but almost $70/month more expensive to lease. It's listed at $189 for 36 months with $3,148 at signing, or $276/month.
Most offers end May 4.