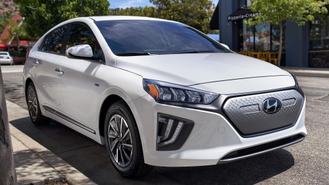 Barely 24 hours after yesterday's announcement that the 2020 Hyundai Ioniq Electric will offer a sizable boost in range and power, dealer incentive bulletins reveal the automaker has already rolled out massive discounts to entice consumers planning to lease. In some cases, we're seeing incentives worth up to $11,500.
Based on our analysis, the best deals appear to be in zero-emission states in the Eastern U.S. with between a $10,500 and $11,500 discount depending on whether one chooses a 36-month or 39-month lease. The Ioniq is eligible for a $7,500 federal tax credit, suggesting the brand is throwing-in up to an extra $4,000.
The resulting lease is listed at $209 for 36 months with $2,199 due at signing, which comes out to an effective cost of just $270/month based on a 10,000 mile/year lease before taxes & fees. For the money, we consider that a very good deal given the car's improved specs and MSRP of $34,000 with destination.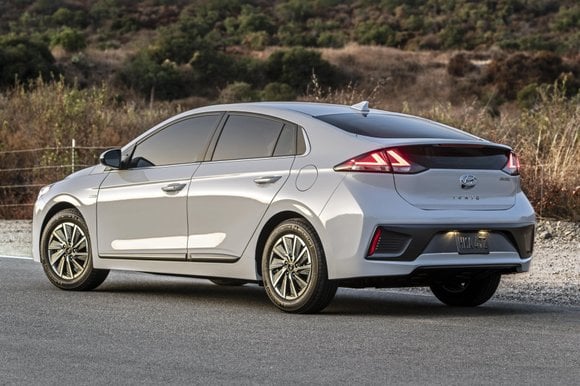 Offers in other parts of the country are slightly less appealing. For example, those in the Western U.S. will find savings worth between $8,500 and $9,500 based on whether they choose a 36 or 39-month contract. The resulting lease is $249 for 36 months with $2,500 due at signing.
Although state incentives like the California Clean Vehicle Rebate once offered an additional $2,500 in savings, changes put in place last December have lowered the amount to just $2,000. Factoring the value of the CVRP, shoppers have the potential to save as much as $11,500.
Initial offers for buying the Ioniq aren't all that great, with 1.9% financing for 60 months or 2.9% for 72 in most parts of the country. In zero-emissions states on the East Coast, there's also a $1,000 bonus available when taking out a loan through Hyundai Motor Finance.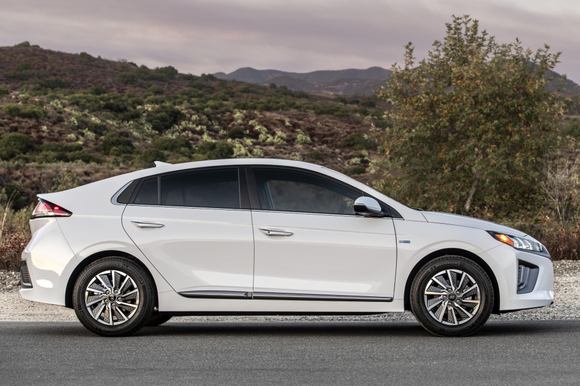 So is the 2020 Ioniq EV a good deal? $11,500 off a brand-new vehicle is certainly nice, but the deal in question isn't available everywhere and limited to leasing. Meanwhile, the 2019 Ioniq Electric remains the cheapest lease on any car, with an effective cost of just $107 in places like New York.
With a new range of 170 miles, Hyundai says the 2020 model surpasses the 2020 Nissan LEAF (149 miles). While that's technically true, the LEAF PLUS can travel up to 226 miles, 33% more than the Ioniq. Having said that, the PLUS is over $5,100 more expensive with an MSRP starting at $39,125.
Compared to the standard LEAF, we think shoppers will find the Ioniq to be a much better deal. In a place like New York, Nissan's featured lease on the LEAF S is $199 for 36 months with $3,979 at signing, which translates to $310/month. That's $40 more than the new Ioniq.
Current offers end February 3.