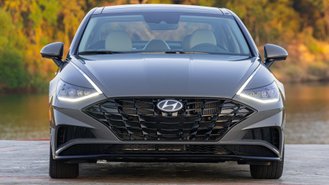 Even though dealers are just starting to receive the revamped 2020 Sonata, Hyundai is attempting to hit the ground running with up to a $2,500 incentive for leasing. According to a dealer incentive bulletin, the largest discount is for the SE, while the SEL gets $2,000, followed by the range-topping Limited with $1,750.
Just to put this in perspective, 2019 Honda Accords have been on sale for nearly a year at this point and offer just $750 in lease cash. Here in Los Angeles, the Sonata SE is listed at $219 for 36 months with $2,699 due at signing, an effective cost of $294/month based on an MSRP of $24,330 and 10,000 miles per year.
At $294/month, the Sonata manages to undercut the latest offers from competitors like the 2020 Honda Accord LX ($318) and 2020 Toyota Camry LE ($325). That said, the underlying interest rate is relatively unimpressive at 0.00160 for the SE, equivalent to roughly 3.8% APR based on top-tier credit.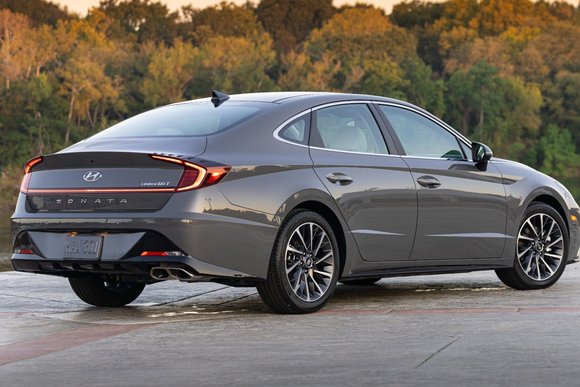 Interestingly, the Sonata still manages to be cheaper to lease than the new Hyundai Venue, a subcompact SUV with a nearly $4,800 price advantage that can be a poor value when leased. The Venue SE is listed at $259 for 36 months with $2,399 at signing, an effective cost of $326 ($32/month more than the Sonata).
Based on our analysis, offers on the new Sonata heavily favor leasing instead of buying. There are no rebates to speak of besides a $500 loyalty discount for current Hyundai customers, and the best financing rate is 1.9% APR for 60 months (or 2.9% for 72). Meanwhile, deals on the 2019 Sonata have never been better.
Predictably, offers for the outgoing generation are very attractive with up to $4,750 in savings when leasing or up to $4,500 when buying. The 2019 Sonata SE is currently tied with the 2019 Ford Fusion for the cheapest lease on a midsize car at $199 for 36 months with $1,999 at signing, or $255/month here in California.