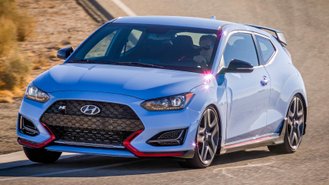 Those looking to take home Hyundai's hottest hatch will find November to be a much better time to buy. According to a dealer incentive bulletin, the 2020 Veloster N is eligible for a $500 rebate plus an extra $500 when financing at non-promotional rates for $1,000 in combined savings. Alternatively, shoppers have the option of choosing 2.9% financing for up to 60 months plus a $500 cash incentive.
Based on our analysis, shoppers may find the latter incentive to be a much better deal. In the case of a $28,000 car, taking the $1,000 discount would cost $30,571 and equate to a payment of $510/month based on a 5-year loan at 5%. With the finance offer, the same car would cost $29,575 at $493/month before taxes & fees. That's an advantage of $996 in total cost, with a lower payment to boot.
However, there are some catches worth knowing about.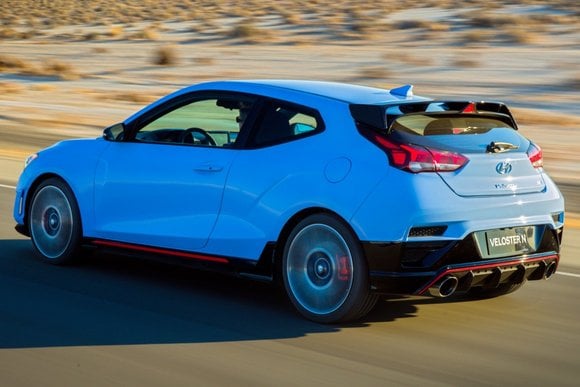 Buyers looking to take home an N with the optional Performance Package will find that offers heavily favor financing. That means having a choice between a $500 incentive for taking out a loan at standard rates or taking 2.9% APR plus the $500 bonus. Here, buyers will probably find the low-rate option to be a no-brainer. The $2,100 option adds features like a limited slip differential, 19-inch wheels with performance tires, bigger brakes, and a 25 hp increase in output to 275 hp.
Sadly, leases for the Veloster N remain pretty terrible. This month's featured lease for the base N starts at $419 for 36 months with $2,299 due at signing, an effective cost of $483/month. That's $3 more than a $37,000 Subaru WRX STI ($480, 2019 model) and $119 (per month!) more than a regular WRX ($364). As a result, shoppers may find the N to be a better value when purchased rather than leased.
Offers end December 2. Examples based on a Los Angeles location.