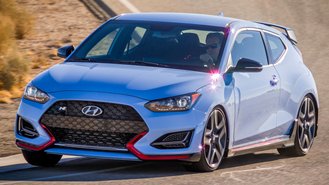 Hyundai's sportiest car now features the best deal we've seen to date. As of last week, the 2020 Veloster N is eligible for 0% APR for the first time. This marks a rare financing incentive, although a closer look reveals some potential drawbacks depending on whether you buy or lease.
According to a dealer incentive bulletin, the deal involves 0% APR for 48 months. Even better, Hyundai Financial is offering the option to defer your first month's payment for up to 90 days. For reference, last month's lowest rate was limited to just 2.9% APR with no deferral offer.
On a $30,000 car, this month's improvement equates to a savings of roughly $1,810 on a 4-year loan. At the same time, the monthly payment has effectively fallen by $38/month from $663 to $625 assuming $0 down. But is the Veloster N a good deal for everyone? That depends.
Rebates are limited to a $500 cash incentive in lieu of promotional financing (that's 1/3 of the $1,500 bonus that you'll find on other Velosters). It's also worth noting that Veloster Ns equipped with the optional Performance Package are excluded from the rebate altogether.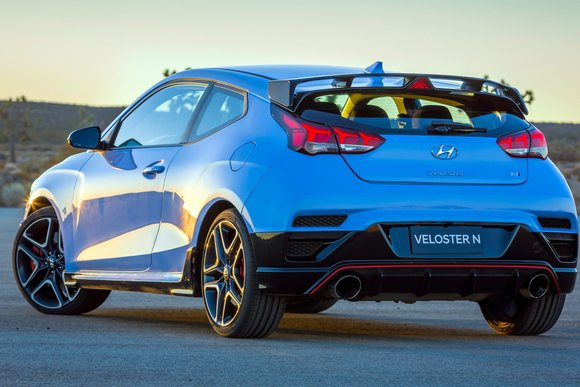 As a result, the latest offers will benefit those planning to finance. That said, longer loan terms have incrementally higher rates. At the moment, that means 1.9% APR for 60 months and 2.9% for 72 (both are down 1% compared to a month ago). There's another quirk, too.
While incentives for buying have improved, lease offers remain abysmal due to an absence of lease cash and an interest rate equivalent to 4.8% APR. As before, the N is listed at $419 for 36 months with $2,599 at signing. That comes out to an effective cost of about $491/month.
For the money, there are better deals to be had for those looking to lease. For example, a 2020 Honda Accord 2.0T Touring has an MSRP of over $37,000 but can be leased from $430 for 36 months with $0 down. Alternatively, unadvertised incentives can save buyers money.
For example, 2020 Volkswagen GTIs are eligible for a $2,500 dealer cash incentive. Alternatively, dealers are being given the option to offer 0% APR for 60 months plus a $1,000 bonus. Meanwhile, deals on models like the 2020 Honda Civic hatchback have been completely eliminated.
Hyundai's financing incentives are remarkably good this month. For example, Palisades qualify for 0% APR for the first time ever, while the all-new Sonata Hybrid ranks among the best green car deals with zero-interest financing for 72 months after barely 3 months on the market.
Offers end November 2.