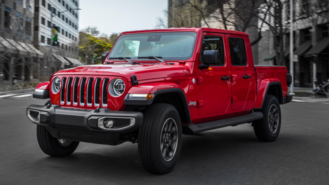 The 2020 Jeep Gladiator may be barely starting to arrive at dealers but we're already seeing indications that it could be a very good vehicle to lease. Unadvertised incentive bulletins show unusually high residual values approaching 90% could make the Gladiator a great value under the right circumstances.
The first sign of this is Jeep's own configurator, which shows an estimated payment of $588/month when buying and just $143/month when leasing. Although we were initially skeptical of the low lease payment, a closer look at the underlying figures reveals it actually makes sense.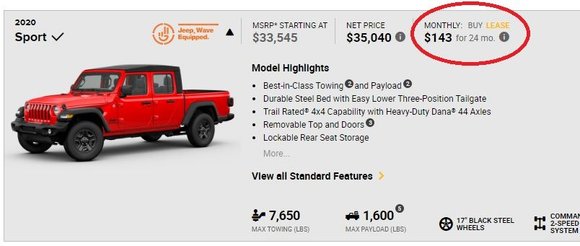 In base form, the Gladiator Sport has an MSRP of $35,040 including destination. To get to $143/month, our analysis finds Jeep is factoring-in a 10% down payment ($3,504), a money factor of 0.00205 (equivalent to 4.92% APR), and a 10,000 mile-per-year allowance based on a 24-month lease.
This combination of an ultra-low mileage allowance and the 24-month term results in an unusually high residual value of 89%. That's one of the highest we've ever seen on any vehicle, and could make leasing particularly attractive despite the fact that the Gladiator is an all-new model.
Not only is that substantially higher than the 2019 Wrangler Unlimited Sport (77%), it also beats out the highest residual for the 2019 Toyota Tacoma (86% for the SR Double Cab at 12,000 miles per year). Higher residuals typically help contribute to better leases.
Having said all that, there are some things worth knowing before pulling out your checkbook.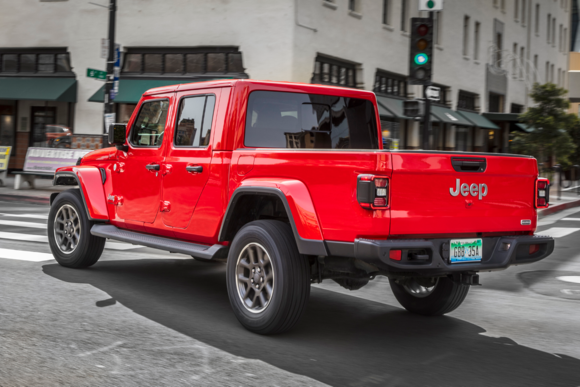 First, Gladiator residuals vary by trim and favor the entry-level Sport. They range from 77% for the Overland and Rubicon to 89% for the Sport. Second, the amounts fall the longer the lease is. With a 36-month term, the residual for the Sport falls to 83%.
Many shoppers may not get all that close to the $143/month payment shown online. When you add-in the cost of the optional automatic transmission (MSRP $2,000) and choose $0 down, the estimated payment more than doubles to $313/month before taxes & fees.
Still, under the right circumstances, we think the Gladiator could equate to a surprisingly good value when leased. Meanwhile, our recent analysis finds Jeep dealers are blowing-out an oversupply of 2018 Wrangler inventory with discounts worth up to $9,000.