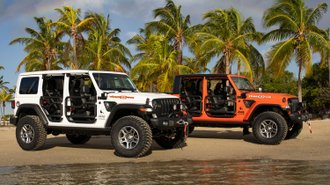 Jeep's latest effort to get shoppers to go out and buy a Wrangler is a Friends & Family discount that began Tuesday and lasts through the end of March. However, our analysis finds that shoppers may find that they may be able to get a considerably better deal in many parts of the country with a little searching.
Unlike last year's Black Friday deal featuring Employee Pricing, this month's offer is only available on the 2020 Jeep Wrangler and Wrangler Unlimited. According to a bulletin sent to dealers, the Friends & Family calculation is 1% less than the dealer's invoice price plus a $75 fee when buying or leasing.
In contrast, Employee Pricing was 5% under invoice plus a $200 fee. That said, Wranglers were excluded from that offer so the latest deal is quite unusual. In the case of a loaded 4-door Sahara model with an MSRP of $46,830, the Friends & Family price comes out to $44,034 ($370 under invoice, $2,796 under MSRP).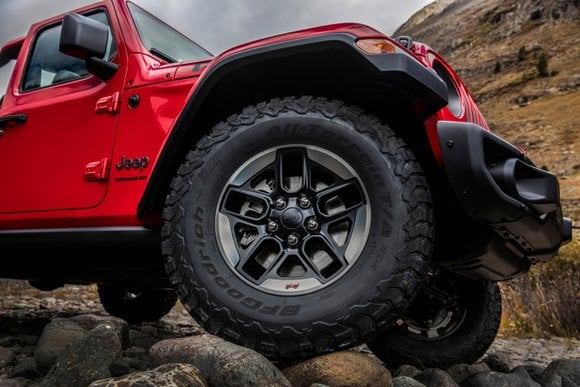 But is the latest offer really a good deal? After all, 2019 Wranglers were selling for over $10,000 off MSRP just a few months ago. Even the Gladiator has been selling for nearly $9,000 off in some parts of the country. Fortunately, consumers willing to shop around can find some outstanding deals on the 2020 Wrangler.
For example, a dealer in Houston is offering $7,800 off in addition to the Friends & Family discount. Jeep is also offering those in the Southwest a $1,000 rebate for a total of $9,880 in potential savings. Those looking to lease a Wrangler will find it one of the best leases on an SUV at the moment.
Here in California, Jeep is advertising the 4-door Wrangler Sport at $199 for 36 months with $3,915 due at signing. That equates to an effective cost of just $308/month, nearly $50 cheaper than a 2020 Toyota RAV4 LE ($355) despite an over $7,800 difference in MSRP.