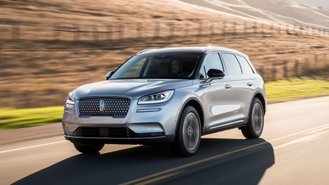 To many consumers, the differences between the Lincoln Corsair and Lincoln Nautilus might not be very apparent. They share similar exterior design cues and overall shape. However, the Corsair is in the compact segment while the Nautilus is considered a mid-size SUV with roughly a $5,000 difference in MSRP. But interested buyers are in luck this month as the Nautilus can actually be more affordable to lease than the smaller Corsair.
Looking at payments alone, the 2020 Corsair might look like a better deal as it starts at $399 for 36 months compared to $429 for the 2020 Nautilus here in California. However, a much higher amount due at signing of $4,149 versus $2,954 actually makes the Nautilus more affordable.
According to our analysis, the Corsair has an effective monthly cost of $514 while the Nautilus comes in at $511 based on figures from Lincoln's website (screenshots below).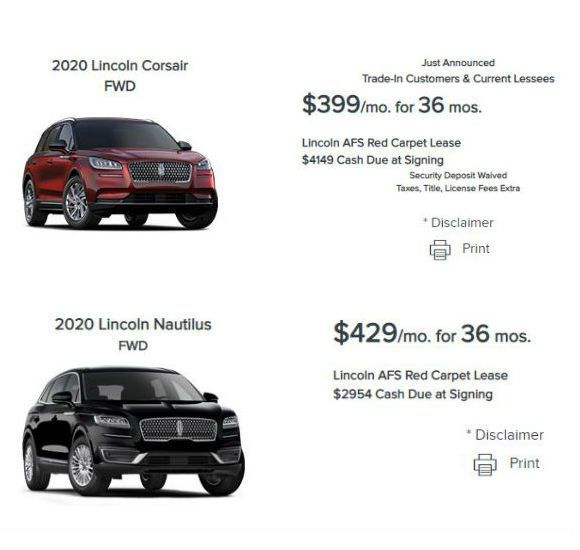 Upfront figures aside, the Nautilus continues proving itself as a better deal. Looking into the details of the leases, the Nautilus factors in $500 worth of customer cash which is already accounted for in the amount due at signing. This is available to anyone looking into the lease and is not conditional based on any other external factors.
Details on the Corsair lease, on the other hand, show that it factors in a trade-in bonus worth an extra $1,000. This bonus is also already included in the due at signing amount. However, this means that if buyers do not qualify, they'll have to make up that $1,000 out of pocket in order to get the advertised lease payment. If we include that extra $1,000, effective monthly cost increases to $542, $31 more than the Nautilus.
Diving further, manufacturer incentive data shows that lease rates and residual values for both vehicles are almost identical. Given this, there doesn't seem to be a clear explanation as to why the effective monthly cost of these two vehicles is so close despite the $5,000 MSRP difference. Regardless, the offer on the 2020 Nautilus provides a great value this month. For some, it might be a no-brainer to go with the bigger mid-size SUV.
The offer on the Corsair ends March 2 while the offer on the Nautilus is valid until March 31.