Mazda is rolling out big discounts in some parts of the country to help sell the CX-3 following the arrival of the CX-30. According to a bulletin sent today to dealers, the company is now offering up to a $2,000 cash incentive on the latest version of the CX-3, an unusually generous amount this early in the model year.
Based on our analysis, buyers in the Gulf Coast are eligible for the largest discount at the moment — a rebate worth $2,000 off the 2020 CX-3. While incentives from Mazda can vary by region, they typically don't heat up until closer to the end of the model year. Our records indicate the latest CX-3 began arriving just last month.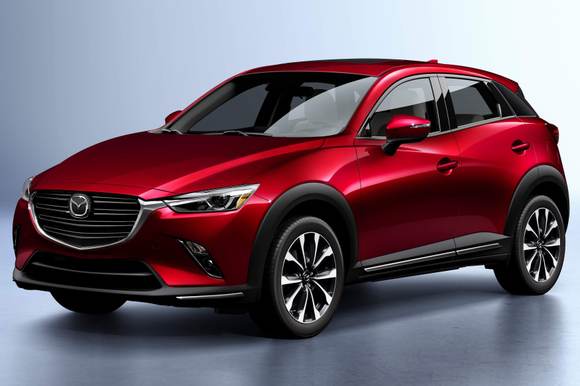 For 2020, the CX-3 is sold in a single trim but with considerably more equipment. With an MSRP of $21,685, the vehicle is just $1,260 less expensive than the 2020 CX-30 (which starts at $22,945). Given that the CX-30 doesn't offer a rebate at the moment, the gap in price could exceed $3,000 depending on where you live.
But will a $3,000 advantage really get buyers to choose an older, smaller, and less-powerful vehicle? That will probably depend on one's priorities. Our review of the CX-30 praised its interior and demeanor on the road. Interestingly, those looking to lease could find the CX-30 a better buy given how current offers are structured.
As we reported earlier this month, shoppers in places like Southern California will actually find identical lease prices for both the CX-3 and CX-30. In such cases, opting for Mazda's newest SUV could equate to a free upgrade. We recommend weighing your options carefully based on the latest offers in your area.