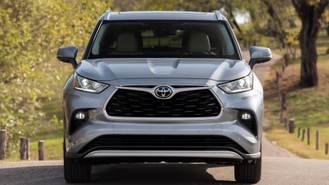 Barely a month after its arrival at dealers, 2020 Toyota Highlanders remain incredibly expensive to lease. With almost no incentives to speak of, our analysis finds that Toyota's newest SUV can potentially cost consumers more money to lease than luxury models that are nearly $20,000 more expensive.
According to Toyota's online payment estimator, lease prices for the Highlander L (MSRP $35,720 with destination) start at $471 for 36 months with $3,121 at signing here in Southern California. That's based on 12,000 miles per year and equates to an effective cost of $558/month. That's luxury territory.
At the same time, the 2020 Lexus RX 350 Premium (MSRP $46,710 as configured) is being advertised at $419 for 36 months with $3,999 at signing based on 10,000 miles per year. Its effective cost? $530/month. So how does the RX manage to be $10,990 more expensive but $28 cheaper to lease?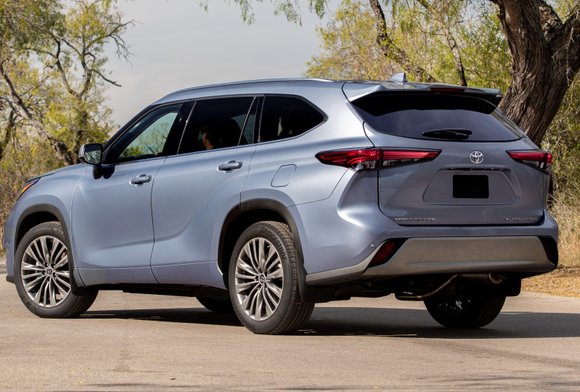 Manufacturer incentive bulletins show the figures for the Highlander are based on an interest rate of approximately 4.8% APR, with no discounts to help drive down the price. Meanwhile, the RX is eligible for a $2,000 factory lease incentive and has a rate equivalent to about 1.4% APR based on offers in California.
Interestingly, the RX isn't the only upgrade to Lexus that consumers can make at the moment.
For example, stepping up to a Highlander LE raises the estimated lease cost to $602. At that point, you could step up to a 2020 Lexus GX 460 Premium (MSRP $57,365). It's listed at $499 for 36 months with $3,999 at signing, or $610/month. That's $8 more than the Highlander despite a difference in MSRP of $19,445.
Shoppers determined to drive home a Highlander may want to consider buying rather than leasing. That's because Toyota is offering a $750 bonus for financing that you can't get with a lease. Alternatively, 2019 Highlanders have been on deep discount for months and feature up to a $3,000 rebate in some parts of the country.