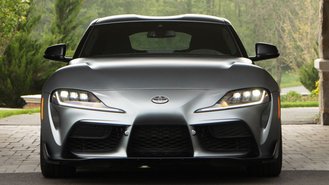 Although we've already covered Memorial Day deals on fast cars, there's a last-minute addition that every sports car buyer should know about. According to bulletins sent to dealers in nearly a dozen regions, Toyota is now offering 0% APR on the Supra for the first time ever, as well as a huge rebate and better leases.
Starting today, all 2020 Supras are eligible for 0% APR for up to 60 months in most parts of the country. Previously, there were no special rates whatsoever. On a $50,000 car, this can equate to a difference of over $6,600 in interest and a monthly payment that's $111 lower than a conventional 5-year loan at 5% APR.
If you're willing to turn down 0% APR, Toyota is offering a massive $3,500 rebate. Believe it or not, that's actually the largest single discount on any 2020 Toyota, surpassing a $2,750 rebate on the Tundra here in Southern California. It replaces a $2,000 dealer incentive Toyota has been offering unbeknownst to consumers.
Having said that, our analysis finds that giving up the rebate can result in substantial savings.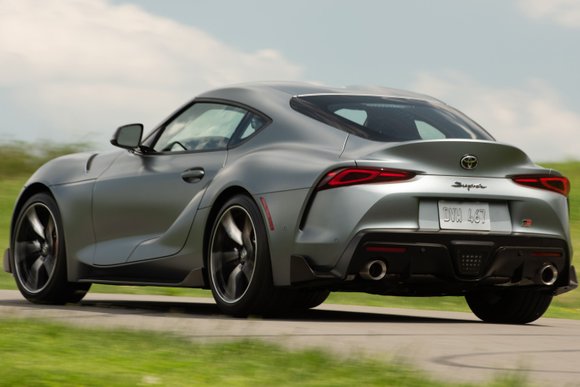 For example, a 5-year loan at 0% for a $50,000 car would cost $50,000 at $833/month before taxes & fees. With a $3,500 rebate, the same car would cost $52,651 at $878 based on a loan at 5%. That's a difference of over $2,600 in terms of total cost with a $45 advantage in the monthly payment to boot.
There are affordable options for those looking to lease, too. That's because Toyota has introduced a special money factor of 0.00120, roughly equivalent to 2.9% APR. Specific offers can vary by region, but we're seeing advertised deals as low as $509 for 36 months with $4,999 due at signing in places like New York.
That translates to an effective cost of $648/month based on an MSRP of $56,115 for the 3.0 Premium trim and 10,000 miles per year. While that's certainly not cheap, it does make the car nearly identical in price to the 2020 BMW Z4, currently listed at $529 for 36 months with $3,999 at signing, or $641/month.
With as little as $7 separating the two cars, buyers may find a more compelling reason to choose the Supra than in the past. Previously, our analysis found that the Supra could be nearly $150 (per month!) more expensive. We consider that a nice bit of good news for those looking to buy a car this Memorial Day weekend.
The Supra is now just one of roughly four models eligible for zero-percent financing, the others being the 2020 Camry, RAV4, and Tacoma. While the latest deal is certainly worth knowing about, enthusiasts will likely be eyeing the upcoming 2021 Supra which will feature a more potent V6 plus a new 4-cylinder turbo model.
Note that Toyota is continuing to offer no payments for 90 days as part of its response to COVID-19.
Offers end June 1.