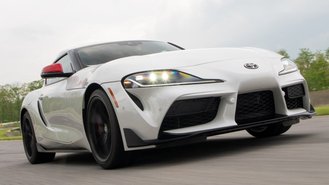 The new BMW Z4 and Toyota Supra may have been developed together but one is shaping up to be considerably more affordable to lease. In fact, our analysis finds that the Supra can actually cost you more money to lease than versions of the Z4 priced almost $15,000 higher on paper.
In base form, the 335 hp 2020 Supra coupe has an MSRP of $50,945 with destination and is listed in Toyota's online payment estimator at $776 for 36 months with $3,426 due at signing. That equates to an effective cost of $871/month before taxes & fees. If that sounds pricey, it's because it is.
Believe it or not, the 254 hp 2020 BMW Z4 roadster can be had for considerably less. The Z4 sDrive30i (MSRP $52,695 with Convenience Package and metallic paint) is currently advertised at $599 for 36 months with $4,524 at signing here in California. Its effective cost? $725/month.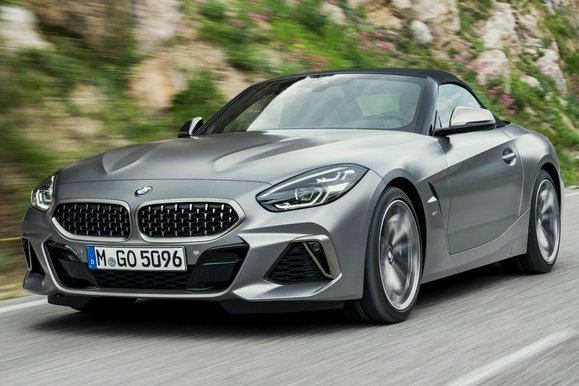 Between these two offers, that makes the Supra $1,750 cheaper on paper but $146/month more expensive to lease. Even if you consider the fact that Toyota's numbers include an allowance of 12,000 miles per year (vs. 10,000 with the BMW), this is still a huge difference in price.
For that kind of money, consumers may find themselves spending less money to lease the over-$65,000 Z4 M40i.
The 382 hp M40i has an MSRP of $65,745 (with Driver Assistance Package and metallic paint) and is listed at $699 for 36 months with $5,624 at signing. Here, the effective cost comes out to $855/month, $16 less than the cheapest Supra despite a $14,800 difference in MSRP.
In some cases, this could leave shoppers wondering why they should even consider leasing a Supra.
Screenshot of the Supra and M40i offers shown below.
View Side-By-Side Specs: Toyota Supra vs. BMW Z4