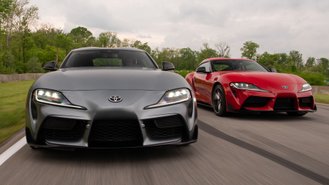 Since the Toyota Supra was reintroduced to the world for 2020, high mark-ups and non-existent discounts have been the norm and honestly, we can't say that we were really surprised. However, March brings a welcome change as Toyota has finally given in and is offering unadvertised dealer cash on its iconic sports car. According to incentive bulletins from 11 different regions, most dealers can pass along up to $1,000 off 2020 Supras until the end of the month. Although it's great to finally see some deals on the Supra, will $1,000 really bring shoppers flocking to dealer lots?
The 2020 Toyota GR Supra starts at $50,945 after accounting for destination fees but when the vehicle was first released, finding one at this price was an anomaly. Prices could exceed $100,000, but these markups weren't surprising as the vehicle was expected to be a hot commodity. So in terms of a vehicle that barely sees any offers to help lower the cost, $1,000 could get some people to the dealer.
But in reality, that only brings the price down to $49,945. And that's if you opt for the base trim and the dealer decides to give you the full dealer cash amount. If you opt for the Premium trim, pricing with the full incentive is $53,945.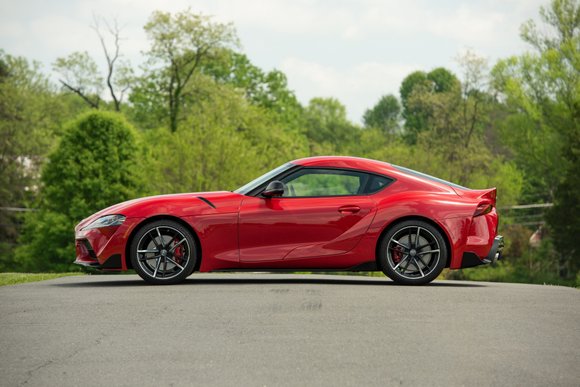 Potential buyers have a pretty long list of other vehicles they could get that are either cheaper or provide more performance for the money.
First off, there's the Supra-equivalent BMW Z4 which, although might cost more, could actually be cheaper to lease. In addition, it's seeing $1,500 off this month for financing through BMW. Other options like the Dodge Challenger R/T Scat Pack and Ford Mustang GT have sticker prices close to $42,000 and offer up to 150 more horsepower. Those that are willing to spend more might prefer to go for options like the BMW M2, Ford Shelby GT350, or even the new Chevy Corvette.
With the 2021 Supra announced with more power and an expected cheaper option, consumers probably have more incentive to wait for these enhancements rather than opt for the $1,000 that isn't guaranteed. Either way, we're glad Supra enthusiasts have something going their way after starting the model year with such high prices. Although unlikely, this incentive could be enhanced closer to the 2021 Supra launch.