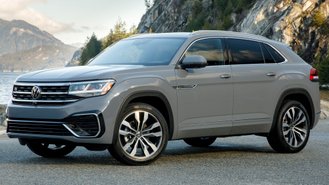 The recently-released 2020 VW Atlas Cross Sport offers a sportier-looking, 2-row version of the popular Atlas crossover with a lower price tag to attract buyers. However, our analysis finds that the all-new model can actually be more expensive to lease than its 3-row counterpart. Here's a look at why that's the case.
On the surface, early adopters may be pleased to learn that the Atlas Cross Sport is eligible for a new Sign & Drive lease in VW's latest round of deals. Here in California, the entry-level S trim is listed at $409 for 39 months with $0 due at signing. That's based on an MSRP of $30,545 and 10,000 miles per year.
At the same time, VW is advertising the 2020 Atlas S for $10 less despite a $1,000 difference in price. The Atlas has an MSRP of $31,545 but is listed at $399 for 39 months with $0 down. The model doesn't offer the improvements of the upcoming 2021 Atlas but does offer the utility of a 3rd row.
So why is a cheaper vehicle more expensive to lease?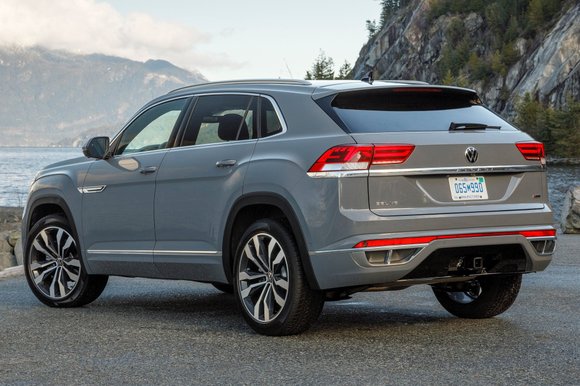 Based on a manufacturer incentive bulletin, the answer appears to be a combination of a lower interest rate and a better discount. The Atlas has a money factor of 0.00084 (2% APR) with a $1,000 lease incentive. The Cross Sport is listed at 0.00124 (just under 3% APR) and already features a $700 discount.
Having said all that, shoppers in March should be aware that dealers still have a ton of 2019 Atlases in stock with some outstanding incentives. For example, versions like the Atlas SE V6 R-Line are eligible for up to $4,650 in lease incentives when opting for one with all-wheel-drive.
Shoppers should also know that competitors like the Honda Passport may offer a better value. For example, the 2020 Passport Sport is listed at $289 for 36 months with $2,999 at signing, or $372/month. In addition, the 2019 Passport offers up to $3,000 in savings, an unusually deep discount.
To add to the mix, there's also the possibility that VW may end up selling 4 different Atlases at the same time.
Offers end April 30.