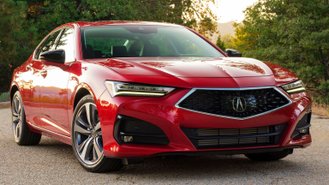 Acura's newest car offers a variety of deals ahead of its fall arrival. According to a bulletin sent to dealers, the 2021 TLX features up to $2,900 in lease incentives plus low-interest financing. However, our analysis finds that the all-new sedan can be more expensive to lease than a $45,000 MDX.
To start, the redesigned TLX offers a choice between $1,900 lease cash or 1.9% APR for 60 months. Both options come with the ability to get an additional $1,000 off by way of a loyalty discount for Acura owners or a conquest bonus when coming from a list of competitive brands.
At the moment, that means the biggest discount is for those who lease with $2,900 in potential savings. The first lease on the 2021 TLX is for the base trim at $399 for 36 months with $3,999 due at signing based on 10,000 miles per year. With either bonus, the price falls to $369 with $3,899 at signing.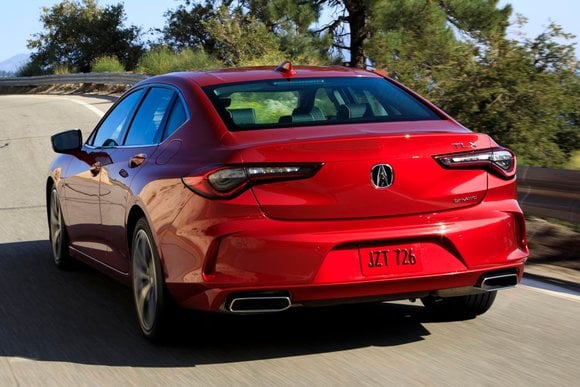 But is the new TLX really a good deal? Without either of the bonuses, the lease comes out to an effective cost of $510/month before taxes & fees. That's a whopping $128 (per month!) more expensive than the 2020 TLX, currently among the cheapest luxury cars you can lease.
The outgoing TLX is listed at $299 for 36 months with $2,999 at signing, an effective cost of $382. Believe it or not, the redesign can actually be $8 more expensive than an MDX despite a $7,000 difference in MSRP. The 2020 MDX is listed at $419 with $2,999 at signing ($502).
In the case of the older TLX, Acura is offering up to $9,700 in lease cash on higher trims after a $1,000 loyalty discount. Those looking to buy can benefit from a lower rate with a 72-month financing option at 0.9%. That's a big difference for choosing one model year over another.
For the money, the new TLX could be a tough sell as long as it commands a such a significant premium over the previous generation. That said, based on what we typically see with Acura incentives, we think it's merely a matter of time before better offers emerge for patient shoppers.
There are also some details worth knowing about. For example, a higher-performance Type S variant isn't due until next year and the loyalty discount is only for owners & lessees of a 2011 or newer Acura. Brands eligible for the $1,000 conquest bonus also vary slightly by region.
In most parts of the country, qualifying competitors include Audi, BMW, Honda, Lexus, Mercedes-Benz, and Infiniti. However, Tesla owners are also being targeted in places like the West Coast, while Buick drivers qualify in the Midwest. Check with your local dealers for complete details.
Offers end November 2.