Chevy cranked-up discounts on the 2021 Bolt EV just days ahead of a recently-unveiled redesign. In addition to more than doubling the value of rebates compared to earlier this month, our analysis finds that leasing one can be a surprisingly good deal.
According to a bulletin sent to dealers on February 9th, all 2021 Bolts now offer an $8,500 cash incentive. That's 70% more than the $5,000 rebate from earlier this month. The change rolled out days before the brand's unveiling of the Bolt's 2022 redesign. But that's not the only improvement.
At the same time, the latest version of the Bolt became eligible for GM Employee Pricing. You may not see it advertised yet on Chevy's website, but this is actually the same deal the brand is offering on the 2020 Bolt. In the case of a Bolt Premier, that's worth more than $11,000 off MSRP.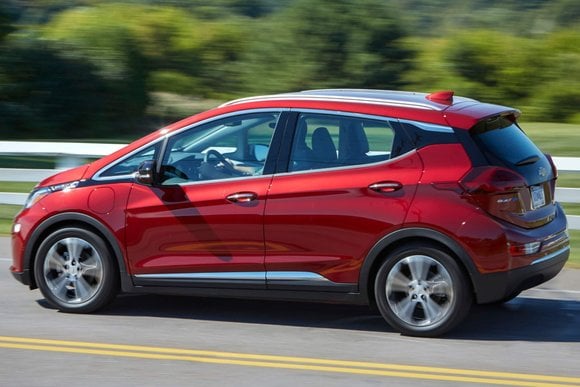 Comparing lease deals presents a confusing set of choices that may favor the newest version. For example, 2020 Bolt LTs are listed at $199 for 36 months with $2,889 at signing, an effective cost of $279/month, and just $11 less than the 2021 Bolt.
At the same time, the 2021 Bolt LT is listed at $283 for 39 months with $283 at signing, or $290/month. Confusingly, a closer look finds that while the costs may be quite similar, the 2021 version has a better annual mileage allowance (12k vs. 10k).
We think this makes the 2021 Bolt a potentially better option next to last year's model. However, given that the Bolt's redesign is getting a price cut and a new SUV variant called the Bolt EUV, a buyer's choices still may not be particularly clear-cut.
Like most GM leases, the offers listed here include a $1,500 bonus you can only get when coming from another GM lease or that of a competitor. If you don't qualify, expect to pay a higher price. We recommend comparing prices carefully.
Current Chevy offers end on March 1, 2021.