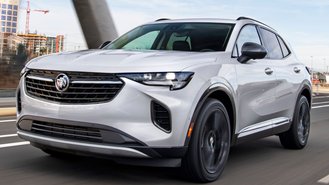 Less than a month after the 2021 Envision began arriving at dealers, Buick is already offering up to $3,000 in discounts. That said, while February incentives for buying the brand's newest luxury crossover are a lot better than last month, the cost of leasing one remains more expensive than the flagship Enclave SUV.
Although you won't see it advertised yet online, dealer incentive bulletins reveal Buick is offering a $2,250 rebate on the redesigned Envision. You can get an extra $750 conquest bonus for coming from a non-GM brand. Altogether, that's $3,000 in savings. There were no such offers a month ago when the SUV arrived.
While that's a positive development, better deals could be on the horizon. After all, the Envision continues to be very expensive to lease and lacks a financing deal. Meanwhile, every other Buick is eligible for interest-free financing for 6 years plus an additional incentive called GM Down Payment Assistance Cash.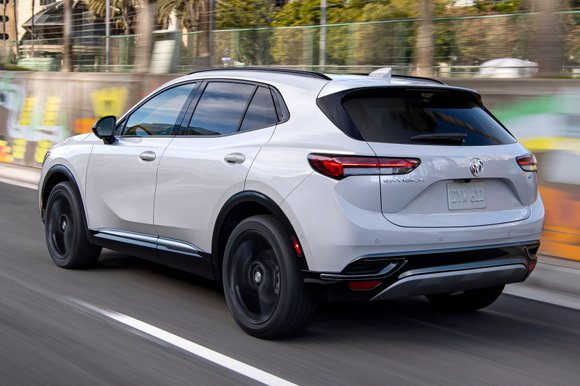 To help put that into some perspective, the 2021 Enclave offers 0% APR for 72 months plus $2,000 in Down Payment Assistance. Alternatively, the brand's largest luxury SUV offers up to a $5,000 discount when factoring-in both a $4,250 rebate offer plus $750 in conquest cash. That's 67% more savings than the Envision.
Unfortunately, the Envision continues to be more expensive to lease than the Enclave. Buick's dealer leasing guide lists the Envision's Essence trim (MSRP $36,995) at $309 for 39 months with $5,229 at signing when coming from another lease (10k miles/year). That translates to an effective cost of $443/month.
While the payment is lower than the Enclave on the surface, there's actually a huge difference in the amount due at signing. The 2021 Enclave Essence (MSRP $43,195) is listed at $379 with $869 at signing, which comes out to $403/month. That's $40 less than the Envision despite a $6,200 difference in MSRP.
Even though this month's rebates are a nice addition, the fact that lease & finance offers continue to be dismal may give shoppers a good reason to wait. If you're looking to get a lot more SUV for your money ahead of Presidents' Day, you may want to look at an Enclave because it could end up being more affordable.
Current Buick offers end on March 1, 2021.