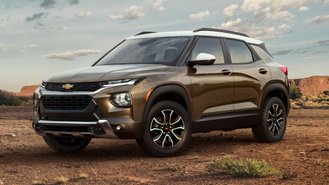 The 2021 Chevrolet Trailblazer is finally arriving at dealerships almost a year after the American automaker announced the model's return. This month, Chevy released its first set of lease offers for the new crossover. Although the vehicle's low base price might be attractive, according to early dealer incentive bulletins, initial offers are quite expensive.
The Trailblazer has two lease offers on its LT model which starts at $25,955. The first offer is on the LT FWD which is available for $209/month for 24 months with $4,409 due at signing. The second option is on the LT AWD starting at $219/month for the same term with $4,249 due at signing. For reference, due at signing amounts for both lease offers are higher than that on all Chevy models aside from the Tahoe and Suburban. This leads to an effective monthly cost of $393 and $396, respectively.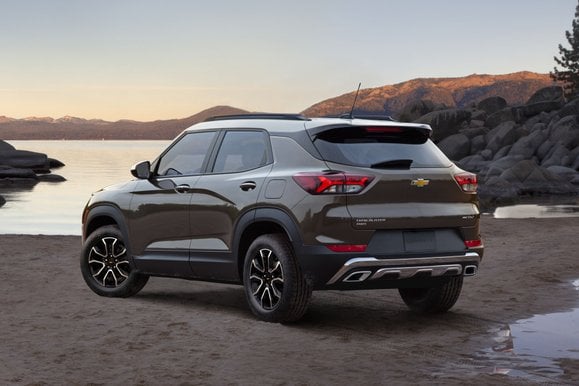 These effectively monthly costs reveal a huge price difference compared to other competing models. For example, the Kia Seltos lease offer starts at $199/month for 36 months with $2,699 due at signing, leading to a $274 monthly cost and a difference of about $120 depending on drive type. Another competitor, the Jeep Compass, starts at $242/month for 42 months with $3,799 due at signing. In this case, monthly effective cost is $332, which is still at least $61 cheaper.
It's important to note that the LT model is about $3,000 more expensive than the Seltos and almost $1,000 cheaper than the Compass. However, relative to its MSRP, the Trailblazer still presents a very poor value compared to these other options. Even compared to the more expensive Chevy Equinox, if you are a current GM lessee, the larger crossover is available for nearly $100 cheaper than the Trailblazer.
Although it's exciting to finally see some offers on this returning crossover, it's probably a good idea to wait it out and see if leases get better in the coming months. Chevrolet has already rolled out $0 due at signing offers for April and other incentive enhancements in response to COVID-19. With demand falling and low sales, we wouldn't be surprised to see some improvements on the Trailblazer soon.