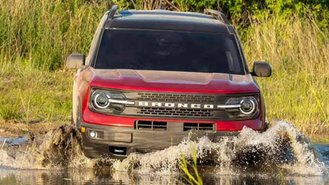 Ford has rolled out a whopping 7-year loan option for the new 2021 Bronco Sport. Even though the brand only started taking reservations on Monday, the 84-month financing incentive could give the SUV's first buyers a way to lower their payments. However, our analysis finds that the offer could come at a very high cost.
According to a dealer incentive bulletin, Bronco Sports offer 84-month financing at 5.9% APR through Ford Credit. That's the exact same rate you'll find on other Fords like the Edge and F-150. Given that the Bronco Sport starts at $28,155, the offer in question would translate to a monthly payment of just $410/month.
But is that really a good deal? Although the payment may sound attractive, the example would involve over $6,200 in interest and actually cost $34,436. As we reported yesterday, Bronco Sports are already eligible for 0% APR for 48 months. That said, the shorter loan would cause the payment to skyrocket to $587.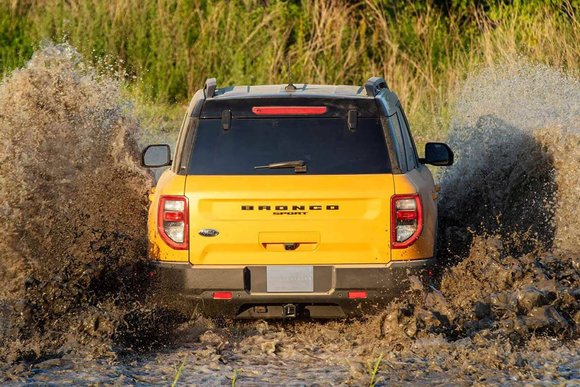 On the surface, paying $177 less (per month!) with the 7-year option could seem like an attractive proposition. However, the relatively high rate makes this an expensive loan. For comparison, a 6-year option available at 3.9% would cost $3,468 in interest, while a 5-year offer at 1.9% brings that down to $1,381.
So which option offers the best value? Choosing the right deal will likely depend on your priorities and risk tolerance.
84-month loans aren't for everyone and can expose consumers to an increased risk of experiencing negative equity. Although it's too early to say how well the Bronco Sport will hold its value, the prospect of an underwater loan shouldn't be taken lightly and could be a pain to live with if your circumstances change.
While longer loans can sometimes save money when it comes to both payment and total cost, that doesn't appear to be the case here. It's also worth considering that a buyer could redirect the $6,200 spent on interest toward a better-equipped style or save it for some of the many accessories Ford plans to begin offering.
Having said that, if the payment on the 4-year loan with no interest is simply too high, some may find the 5-year offer at 1.9% an appealing choice that brings the payment down to $492. That's better than Jeep's 5-year rate on the Wrangler Unlimited (2.9%) and could strike the right balance between payment and total cost.