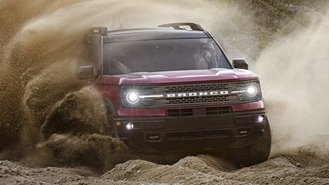 Ford Bronco Sport buyers are in a position to take advantage of the first cash incentive we've seen to date. What's more, unlike most traditional rebates, the deal can be combined with promotional financing rates as low as 0% APR in January. However, there are some big pros & cons worth knowing about first.
Starting this month, all 2021 Bronco Sports are eligible for $500 of what Ford calls Retail Bonus Cash. This is a type of cash incentive that you can only use when buying rather than leasing. The fact that it's a bonus means that you can stack it with special APR offers, something you normally can't do with rebates.
At that moment, Ford Credit is offering 0% APR for 48 months in most parts of the country. That matches an earlier deal we uncovered last summer that was unceremoniously taken away less than a month later and replaced by a higher rate of 0.9%. The latest combination of offers makes for a far better deal.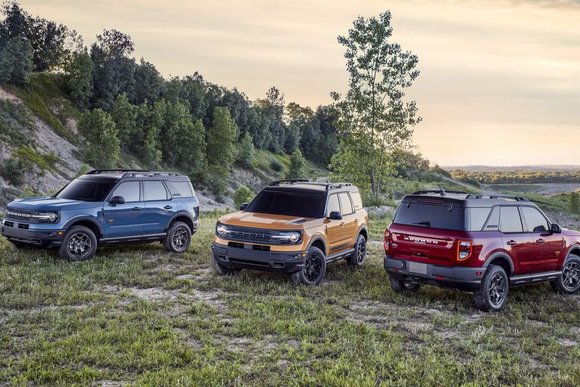 On a $30,000 SUV, a 4-year loan at 0.9% would cost roughly $30,555 at $637/month before taxes & fees. Now, the same vehicle can cost as little as $29,500 at $615/month. That essentially translates to a price cut of $1,055, something frugal-minded buyers may appreciate given the model's early lack of discounts.
If a 4-year loan won't cut it based on your budget, there's also a 60-month option at 0.9% plus a 72-month deal at 2.9%. There's even an 84-month promo at 4.9%, a full point lower than before. While 7-year loans aren't for everyone, they do offer consumers a way to lower their monthly payments as much as possible.
Sadly, the Bronco Sport remains a lousy vehicle to lease. Here in California, Ford's online payment calculator lists the base model at $360 for 36 months with $3,192 at signing, an effective cost of $449/month. Believe it or not, that's $43/month more than the brand's featured deal on the 2020 Explorer XLT ($406).
If you're set on leasing, you should probably avoid the base trim. While it's the cheapest one to buy, it's not the cheapest style you can lease. In fact, the Big Bend trim has a better residual value and is listed at $354 with $3,336 at signing, or $447/month. That's $2 less than the base trim despite a $1,500 difference in MSRP.
MSRPs for the Bronco Sport increased late last month by $160. Although that's not a lot of money considering the total cost of the vehicle, the model's latest deals may help offset its higher cost, particularly for those with above-average credit looking to buy and finance through Ford at a promotional rate.
Current Ford offers end on March 31, 2021.