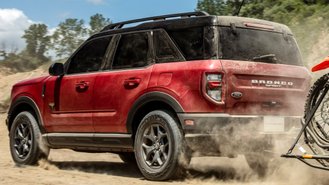 Although 2021 Ford Bronco Sports will likely command prices at or near MSRP to start, a dealer pricing guide reveals an odd quirk with invoice pricing that could make some trims better to buy than others. As a result, shoppers may find that the base trim actually offers the least room for negotiating a discount in price.
At the entry-level, the Bronco Sport has an MSRP of $28,155 with destination. However, the vehicle's invoice price is listed at $27,755, resulting in a difference of just $400. When you consider the fact that dealers generally have to pass along regional advertising fees, the room for negotiation could end up being razor-thin.
Just to put that into perspective, the cheapest 2020 Ford Escape has a difference between MSRP and invoice of $747. Believe it or not, the spread in price for the base Bronco Sport is identical to that of the Ford EcoSport. Ford and companies like GM sometimes use low-margin trims in order to advertise lower prices.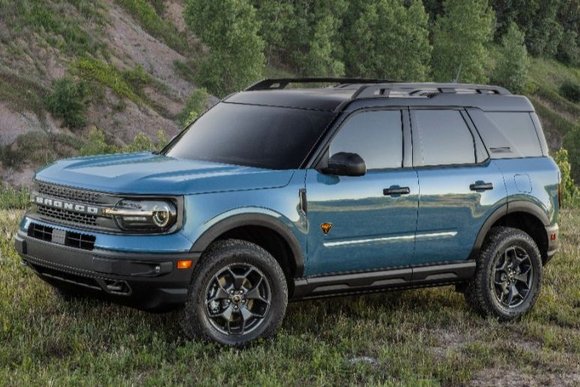 Better-equipped styles like the Bronco Sport Badlands feature over an $1,100 difference between MSRP and invoice, giving dealers a larger margin to work with. However, given the strong early demand for reservations, we think it's highly likely that dealers will see no reason to budge from MSRP or potential markups.
We'll have to wait to see how things shake out. That said, early incentives like 0% financing as well as an 84-month financing option appear to signal Ford's intention to ensure the vehicle is a hit when it arrives later this year. Helped by relatively decent lease residual values, the vehicle seems to be in a position to do just that.
Stay tuned for CarsDirect's ongoing coverage of pricing-related insights for both the Bronco Sport and the upcoming Ford Bronco.
2021 Bronco Sport MSRP vs. Invoice Pricing
| | | | |
| --- | --- | --- | --- |
| Trim | MSRP Price | Invoice Price | Difference |
| Base | $28,155 | $27,755 | $400 |
| Big Bend | $29,655 | $28,950 | $705 |
| Outer Banks | $33,655 | $32,529 | $1,126 |
| Badlands | $34,155 | $33,012 | $1,143 |
| First Edition | $39,995 | N/A | N/A |
Notes:
Prices include $1,495 destination charge
First Edition invoice pricing not available