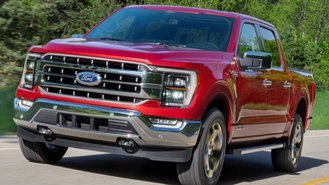 Leasing a 2021 Ford F-150 could be a questionable value for early shoppers based on dealer incentive bulletins. Even though the all-new truck will offer up to $3,000 in rebates when purchasing, our analysis finds that lease rates can exceed 10% APR. As a result, shoppers may find buying one to be a better deal than leasing.
Money factors for the F-150 vary by region, how long you intend to lease, and cab configuration. Here in Los Angeles, the all-new F-150 Super Crew has a 36-month rate of 8.35%. Opting for a 48-month lease raises that to 10.10%. Meanwhile, Super Cabs have a 36-month rate of 7.73%, with a 48-month option at 10.32%.
To make matters worse, Ford's Red Carpet Lease doesn't offer any standard lease cash (which Ford calls RCL Customer Cash). To put that into perspective, the 2020 F-150 XLT features 36-month lease rates from 2.23% and at least $1,500 in lease cash. If you're set on the redesign, buying one could offer a better value.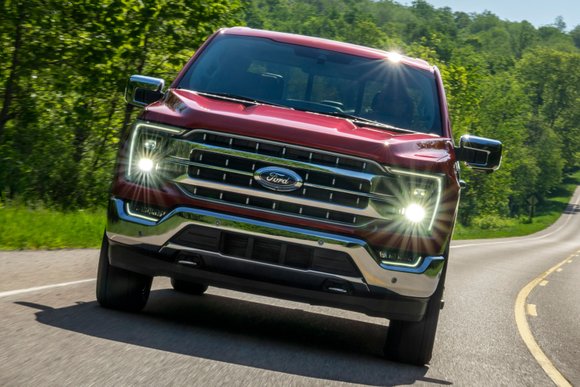 For example, the 2021 F-150 XLT is eligible for rates as low as 2.9% APR when purchasing plus up to $3,000 in rebates. That said, whether or not the truck is good to lease will depend on a variety of important factors such as the dealer's selling price, the applicable residual value, and any incentives and equipment discounts.
Ford isn't advertising a featured lease just yet but we are seeing indications that offers may be slightly better in other parts of the country. In its hometown of Detroit, the lowest 36-month rate we're seeing on leases is equivalent to 4.42% in the case of the F-150 Super Cab (5.2% for Super Crew configurations).
Clearly, there appears to be room for improvement. As we've reported previously, inventory shortages are making fall a bad time to buy a truck in many parts of the country. For now, we recommend that those looking to be among the first to bring home the all-new F-150 compare their options carefully with their local dealer.
Most offers listed here end November 3.