Rumors of the F-150 Raptor Super Cab's demise may be inaccurate based on recently published residual values from Ford. According to a document sent to dealers, the next-gen performance truck will continue to be offered in both Super Cab and Super Crew configurations once the redesigned 2021 F-150 arrives at dealers.
Based on our analysis, the new Raptor will have some of the highest 2021 F-150 residual values at 66% for the Super Crew and 63% for the Super Cab based on a 36-month, 10,500 mile/year lease through Ford Credit. To help put that into perspective, 2020 Raptor residual values are listed at 60% and 57%, respectively.
Although a Ford spokesperson declined to comment, the fact that both styles are listed seems to be quite revealing. In the case of the current Raptor, the Super Cab has a nearly $3,000 advantage in MSRP, is 1-foot shorter in length, and can be appealing to those who don't need the people-hauling capability of the Super Crew.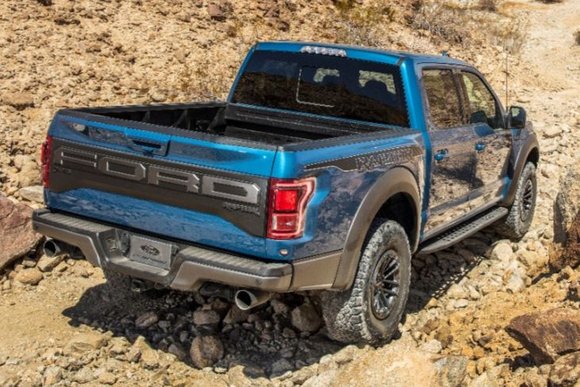 That said, info from dealer incentive bulletins suggests the 2021 Raptor could be very expensive to lease. For example, Raptors are typically excluded from lease incentives, and that continues to be the case at this point for the 2021 model. In addition, F-150 lease rates of up to 10% could result in high monthly payments.
At the moment, early 2021 F-150 incentives seem to favor buying over leasing with up to $3,000 in rebates. Although it's worth noting that non-Raptors are eligible for Ford Plan Pricing, we've uncovered hidden savings in the form of equipment discounts on specific configurations such as the 2021 F-150 XLT Super Crew.
For now, it appears Raptor shoppers will have at least two flavors to look forward to. For reference, the recently-unveiled 2021 RAM 1500 TRX features a 702-hp V8 and is only offered in a Crew Cab configuration priced from $71,690. That's over $13,500 more expensive than the current 450-hp Raptor Crew Cab ($58,135).
Sadly, Ford hasn't released any other official information yet on the new Raptor. Having said that, price increases at the higher end of the F-150 range may signal the possibility that the next Raptor could be a lot more expensive than before. Stay tuned for CarsDirect's ongoing coverage of news related to the new F-150.
Most current Ford offers end November 3.
2020 F-150 Raptor pictured