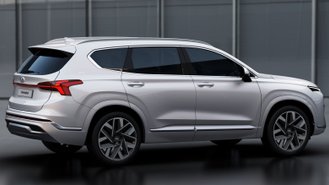 The cost of entry for the 2021 Hyundai Santa Fe's new Calligraphy trim could be lower than you think. According to a dealer incentive bulletin, the all-new version of the midsized SUV will arrive at dealers with up to a $3,000 discount in some parts of the country. That could make it a surprisingly good deal for SUV shoppers.
In places like Los Angeles, the Santa Fe Calligraphy is already eligible for up to $3,000 in factory lease cash. In other parts of the U.S., we're seeing up to $1,750 in savings. While the underlying interest rate isn't very good at 3.5%, the discount is better than what you'll find on the Calligraphy version of the Palisade.
In fact, there isn't a single 2021 Palisade model with rebates or lease cash to help drive down the price. That includes the range-topping Palisade Calligraphy, as well as a cheaper front-wheel-drive variant set to debut soon at dealers nationwide. Those who want a taste of luxury could find the Santa Fe a far better value.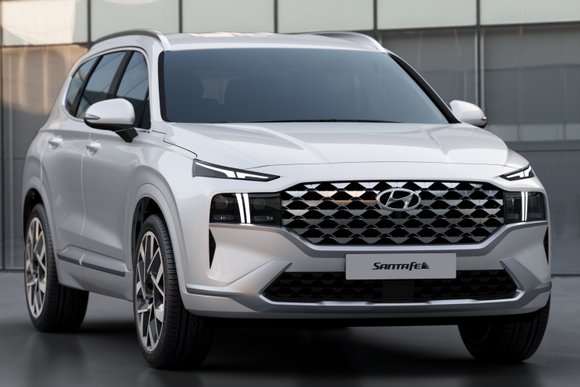 Rates for buying the 2021 Santa Fe Calligraphy are a bit better, too. To start, all Santa Fes offer 0.9% APR for 60 months. That's a full point better than a 1.9% deal on the Palisade. If you don't need a fully-loaded model, Hyundai is already offering leases starting at just $199/month on the Santa Fe SE in parts of the country.
With an MSRP exceeding $43,000, the Calligraphy is the most expensive version of the Santa Fe that we've seen to date. However, a slew of options for both buying & leasing could make it more accessible than some might think. With year-end deals set to expire soon, this could give shoppers a good reason to upgrade.
Current Hyundai offers end on January 7, 2021.